February 7, 2014
 Flashback Friday time!
Were you able to guess the place and year of today's Flashback Friday photo?
Pictured is a Delmar streetcar passing the Delmar (Wabash) Station in the summer of 1957.
How about a bit of local trivia for 1957?
That was the year the Billy Wilder film, "The Spirit of St. Louis," starring James Stewart was released.
The St. Louis Hawks reached the NBA Finals that year but couldn't quite get it done against the Boston Celtics (yes, Boston…ugh), losing four games to three.
Happy Friday!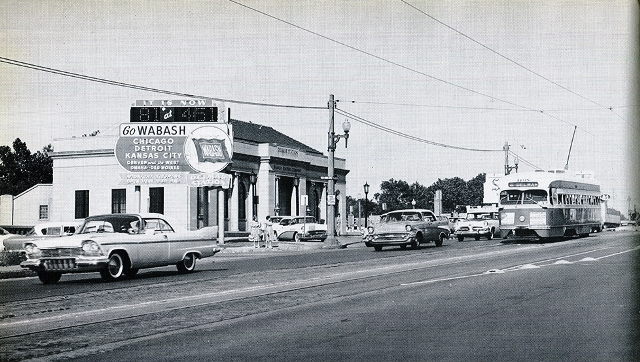 Return to Blog
Categories:
Metro Lifestyle