February 14, 2014
Were you able to guess the year and location of today's vintage transit photo?
Today's photo is a view looking north at the Grand Avenue Suspension Bridge on June 11, 1959. The suspension bridge spanning the Mill Creek Valley was built in 1891 by the King Bridge Co. and replaced later in 1959 as part of the Mill Creek Valley urban renewal project.
Happy Friday!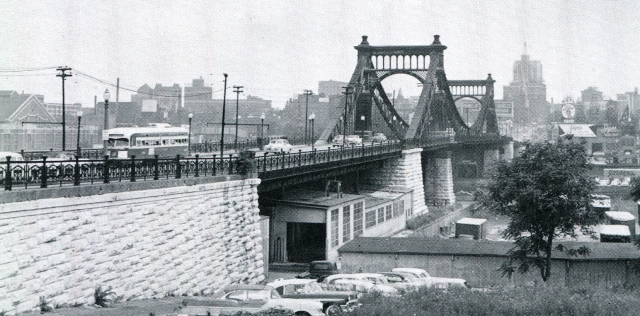 Photo courtesy of Andrew D. Young.
Return to Blog