February 28, 2014
Flashback Friday time!
Were you able to guess the year and location of today's vintage transit photo?
You are looking at a light rail car traveling on Wydown in 1947. It is passing the expensive homes on the old Clayton 04 line. Next time you are on Wydown Boulevard perhaps you will see joggers running up and down the median of the graceful street. Now you know (if you didn't before) that this median was actually built for streetcars to rumble up and down.
Have a great weekend!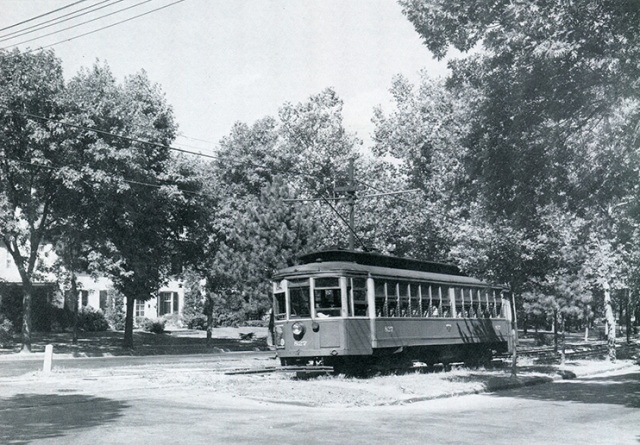 Return to Blog
Categories:
Flashback
,
Metro Lifestyle