March 14, 2014
Were you able to guess the time and location of today's vintage transit photo?
Pictured here is the crossroads of Highway 67 and Bypass Highway 66/40 in North St. Louis County circa mid-1950s. The crossroads exists today as Highway 367 and I-270. For a look at how the regional road map looked back then, check out this site.
Have a great weekend!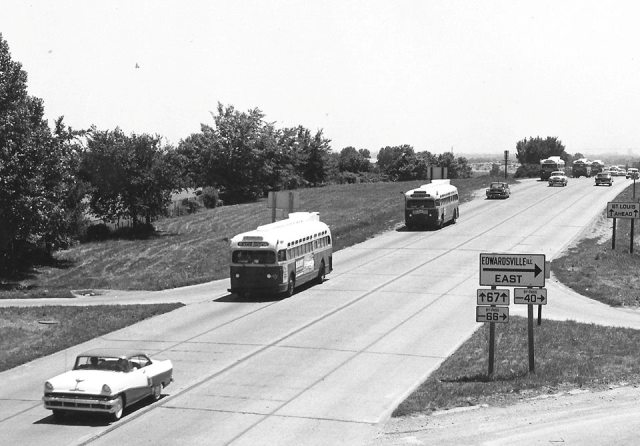 Photo courtesy of Joe Sonderman
Return to Blog
Categories:
Flashback