April 18, 2014
Flashback Friday!
Were you able to guess the year today's vintage transit photo was taken?
In honor of Saint Louis Fashion Week's return on Wednesday, we took a look inside a Public Service bus from 1947. Models in the day's fashions were positioned to promote the new buses as was customary at the time.
Have a great weekend!
Photo courtesy of Joe Sonderman.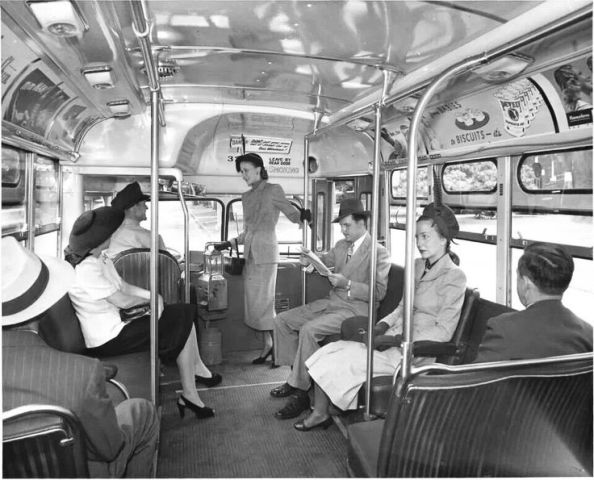 Return to Blog
Categories:
Flashback