May 9, 2014
Were you able to guess the place and year of today's photo?
This is a Public Service Cherokee line bus heading outbound on Gravois at Grand in 1948. Notice that we had to blur out the 'Grand-Gravois Building' name on the building across the street to make it harder to guess the location.
Have a great weekend!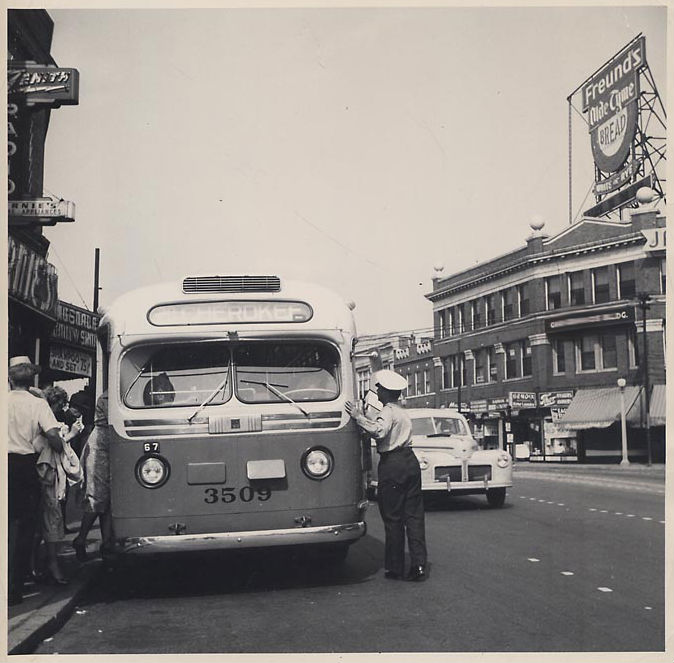 Return to Blog
Categories:
Flashback