August 30, 2013
Flashback Friday — Olive Street Downtown and the Park Pacific
Return to Blog
Were you able to guess when this week's Flashback Friday photo was taken?
This was the view looking west on Olive Street from 12th Street (now Tucker) in 1956.
Behind the #10 Delmar streetcar is the Missouri Pacific Railroad Building, now home to the Park Pacific apartments.
Interestingly, the building was originally intended to reach 35 floors, but construction was stopped at the 23rd floor because of the Great Depression. It was added to the National Register of Historic Places in 2002.
Happy Friday!
Photo courtesy of Joe Sonderman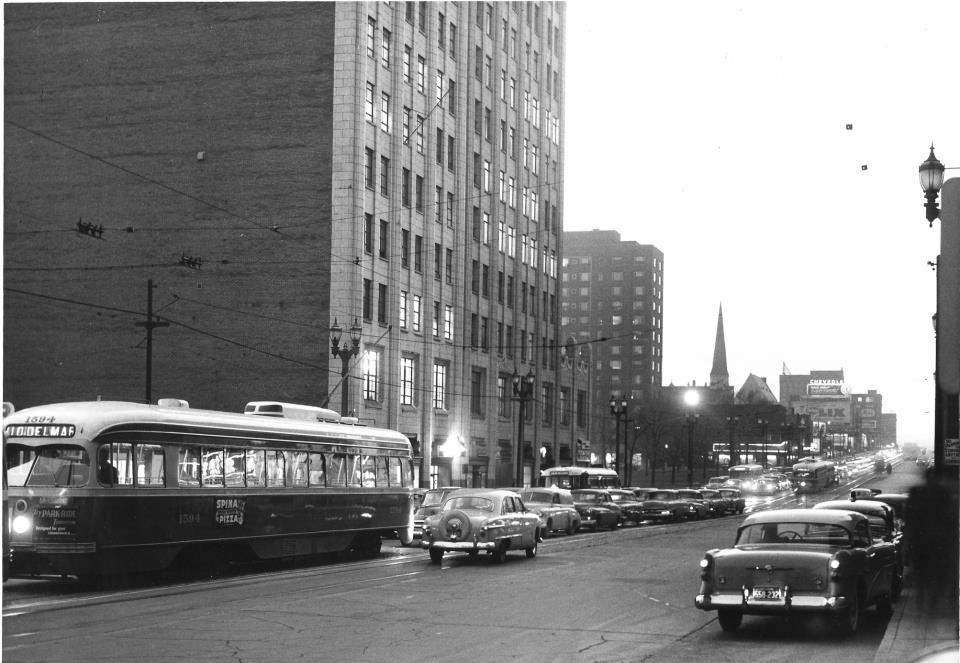 Return to Blog
Categories:
Flashback