May 23, 2014
Flashback Friday time!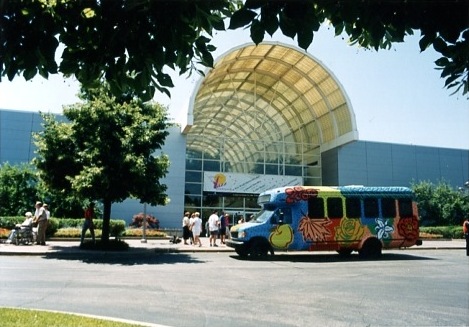 In honor of the Missouri Botanical Garden's big Lego exhibit opening tomorrow, this week's Flashback Friday looks at a Garden Express bus in front of the Garden's entrance in 2000.
The Garden Express operated for several years around the turn of the century and shuttled people between the Central West End MetroLink Station and the Missouri Botanical Garden. These days, Metro customers can still easily get to the Garden from the Central West End MetroLink station by taking either MetroBus #14 Botanical Garden or #80 Park-Shaw.
On a related note, mark your calendars for the Garden's annual Green Homes Festival coming up on June 7.
Happy Friday!
Return to Blog
Categories:
Flashback