May 30, 2014
Flashback Friday!
Were you able to guess the place and year of today's vintage transit photo?
With a nod to Circus Flora, which opened it's 2014 season last night, today's photo shows another circus and it's train of elephants leading the streetcar at right. The year was 1914. The elephants are passing in front of  the Johansen Brothers Shoe Co. at 3630 Laclede Ave. in Midtown.
Have a super weekend!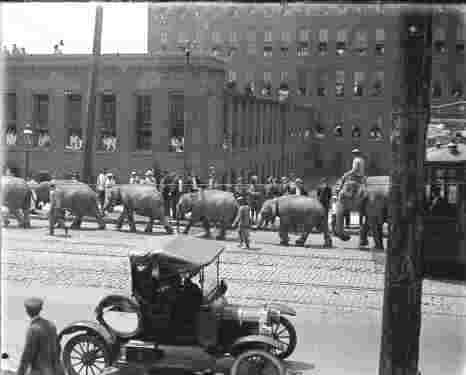 Return to Blog
Categories:
Flashback