June 27, 2014
In today's photo, we see a group of people painting a MetroBus at the 2010 Green Homes Festival on Grandel Square near N. Spring Ave. That day's bus painting was designed by local artist Charlie Houska.
Houska will reprise his bus designing talents this Sunday at St. Louis PrideFest. Ride Metro to PrideFest and help paint the MetroBus at 14th and Market Streets from 2-4 p.m. The finished bus will be out on the city streets for the next year! Also, come visit the Metro info booth anytime Saturday or Sunday near 13th and Chestnut Streets.
Have a great weekend!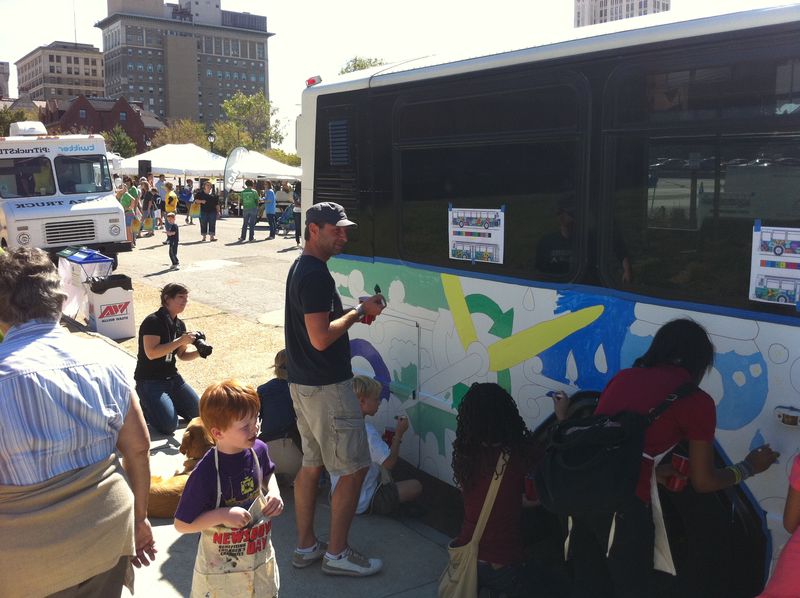 Return to Blog
Categories:
Flashback