July 25, 2014
Flashback Friday!
Were you able to guess the place and time of the photo below?
You are looking at a congested Easton Ave. (now Martin Luther King Dr.) in the late 1940s as a #32 Wellston bus and a streetcar exit the Wellston Loop. The loop was the terminus for the trolley line at the city limit, where the streetcars would turn around and head back downtown.
Also prominent in the shot is Katz's Drug Store occupying the Nugent Building dating from 1928, the former home of Nugent's department store, a retail landmark in the neighborhood for many years. The last trolley run on the Hodiamont Line was on May 21, 1966. Photo courtesy of Vintage St. Louis.
Happy Friday!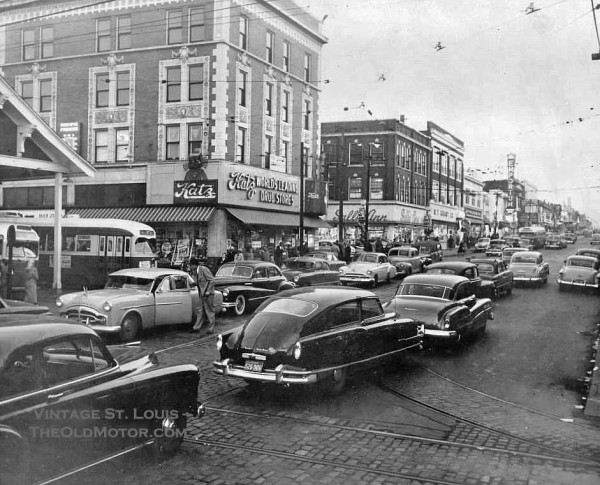 Source: TheOldMotor.com
Return to Blog
Categories:
Flashback