August 8, 2014
Flashback Friday!
Did you guess the year, location and bus route of today's vintage transit photo?
You are looking at the south side of the old Busch Stadium where a Redbird Express bus has pulled up in 1966, the year the stadium opened.
Both the baseball and football Cardinals played there beginning that year, moving from the old Sportsman's Park (Busch Stadium I) on North Grand Boulevard. Speaking of the NFL, you can catch the St. Louis Rams in just a few hours as they kick off their pre-season schedule tonight against the New Orleans Saints at the Edward Jones Dome at 7 p.m.
Have a great weekend!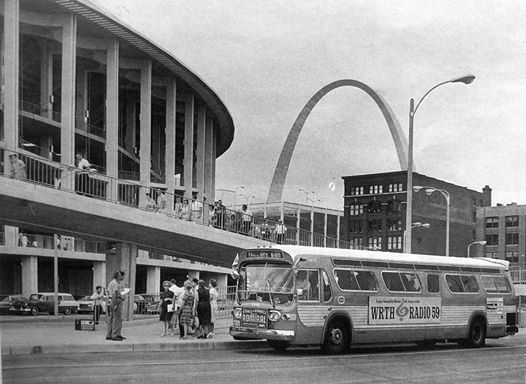 Return to Blog
Categories:
Flashback