September 5, 2014
Flashback Friday!
Were you able to guess the location and year of today's photo?
This is the cross-country "City of St. Louis" train on its maiden run on June 2, 1946 heading east in Forest Park toward Union Station.
In the background is the old Branscome Hotel — now the Branscome Apartments — at 5370 Pershing Ave. Metro riders might recognize the this view as it is the same right of way that the MetroLink runs along between the Forest Park-DeBaliviere and Central West End Stations.
The fifth annual LouFest music festival kicks off tomorrow at noon just a stone's throw from where this photo was shot. Take the special LouFest shuttle to the festival from the Forest Park-DeBaliviere Station. Alternatively, you can walk or bike less than a mile from the Central West End Station to the LouFest gates.
Happy Friday!
(Photo from Wabash Railroad publicity photos)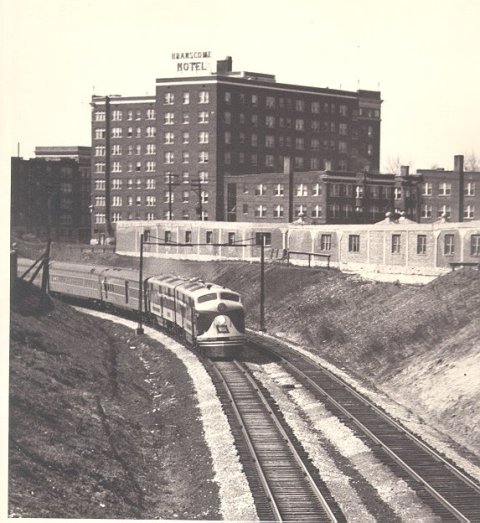 Return to Blog
Categories:
Flashback