September 26, 2014
Flashback Friday!
Did you guess the location and time of today's photo?
You're looking at the Memorial Plaza at the corner of 14th and Market Streets in 1953. This is the very spot — the Soldiers Memorial — of the start and finish lines for this weekend's Pedal the Cause bike race and fundraiser for cancer. You can read about the race here and also check on all of the MetroBus reroutes that will go into effect during the event.
The GMC 5100 series bus crossing the intersection was part of a new line at the time. These passenger coaches were the largest and last of the so-called "Old Look" designs and were built between 1950 and 1959.
Have a great weekend!
Photo courtesy of Joe Sonderman / TheOldMotor.com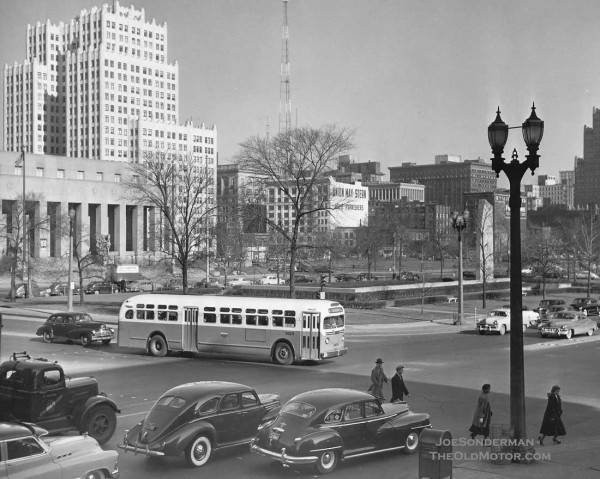 Return to Blog
Categories:
Flashback