October 3, 2014
Flashback Friday!
Were you able to guess the date and location of today's vintage transit photo?
You are looking at a large crowd gathered at the ticketing area of St. Louis Union Station in the mid-1940s. Did you notice the epic-looking mural above the ticket counter? That is the one and only "Commerce on the Landing" mural painted by Chicago muralist Louis Grell and mounted in 1942. This mural was rediscovered just this year after being hidden behind a false wall for decades. Read all about the exciting find here.
The three panels are being cleaned up and will soon be mounted over the Union Station hotel registration desk, just off the Grand Hall. The ticket counter was on the main floor next to the wide and long passenger midway that thronged with passengers in the heyday of train travel.
Stop by Union Station tonight and/or tomorrow for St. Louis Oktoberfest "Munich on the Mississippi" event.
Have a great weekend!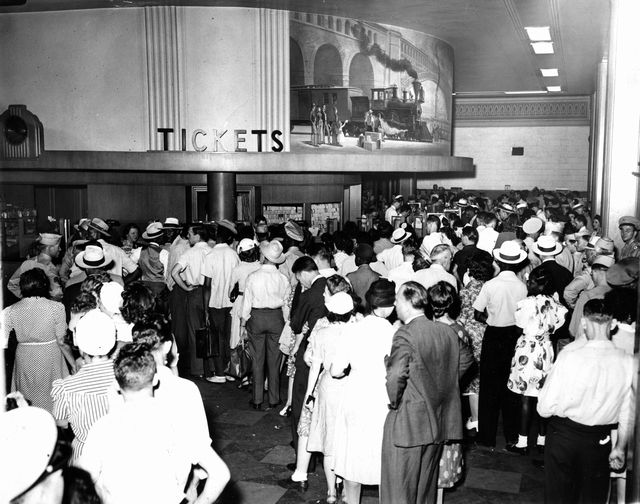 Return to Blog
Categories:
Flashback