October 17, 2014
Flashback Friday!
Were you able to guess the place and year of today's Flashback photo? You are looking at a streetcar (middle) heading a line of eastbound cars on Olive at Sixth Street on Feb. 22, 1947. The old Famous Barr store is on the right.
Right around this intersection, the Rock 'n' Roll Marathon events be happening throughout the weekend. Click here for more details.
Have a great weekend!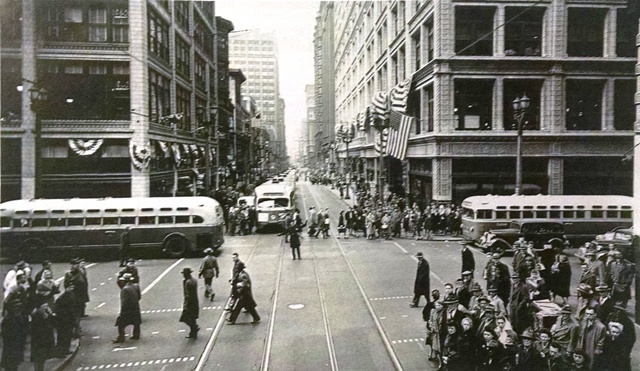 Photo courtesy of Andrew D. Young
Return to Blog
Categories:
Flashback