October 31, 2014
Flashback Friday!
Were you able to guess the location and year of today's old transit photo?
With a nod to tomorrow's St. Louis Brewers Guild Harvest Festival in Lafayette Square Park, we have a photo in the Lafayette Square neighborhood.
You are looking east on Lafayette Avenue just before the Mississippi Avenue intersection. The southeast corner of Lafayette Park is at the left, with Victorian townhouses on the left across Mississippi Avenue. On the right is Lafayette Avenue Baptist Church, with more houses extending along Lafayette Avenue on the other side of Mississippi Avenue. There are streetcar tracks down the middle of Lafayette, turning onto Mississippi. A westbound streetcar is headed toward the camera but will turn south.
You can take MetroBus #80 from the Civic Center MetroLink Station to reach the Brewers Guild festival, happening from 1-5 tomorrow.
Have a great weekend!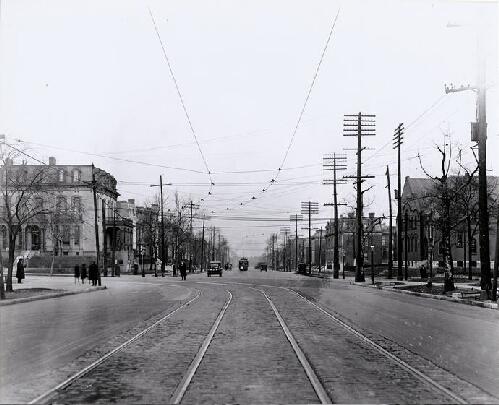 Return to Blog
Categories:
Flashback