November 7, 2014
Flashback Friday!
Were you able to guess the place and year of today's photo?
This is a Hodiamont streetcar moving westbound on Olive at Compton in 1966. That was the year that the Hodiamont made it's final run becoming the last streetcar in the area.
We chose today's photo in honor of tonight's KDHX fun art auction event, Art Attack, happening just a few blocks from this scene at the MOTO Museum, at 3441 Olive Street.  The event is at 7 p.m. and is a competitive art auction featuring 32 local artists. Submitted paintings will be pitted against other artwork and judged with audience applause. Losing work will then be auctioned off and, if not sold, demolished in delightful ways for the audience's enjoyment. Click here for more info.
Happy Friday!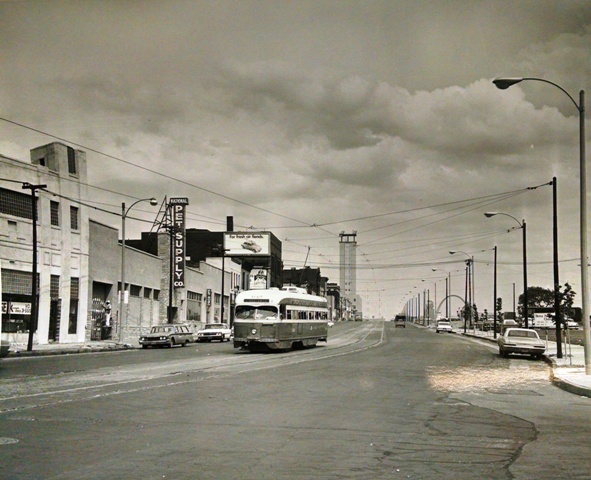 Photo courtesy of the Steven Siegerist Collection.
Return to Blog
Categories:
Flashback