November 14, 2014
Were you able to guess the location and year of today's photo?
Today we look towards the theater district — North Grand Avenue looking south from Washington Avenue, toward the Missouri and Fox movie theaters in 1935. We chose today's photo in honor of Cinema St. Louis, which opened its 23nd Annual Whitaker St. Louis International Film Festival last night. The fest runs through November 23.
Fun facts: The 3,700 seat Missouri Theatre was built in 1921 by the Skouras Brothers during the silent film era. At the time, some movies were combined with live stage shows. The Fox Theatre seated 7,000 and featured one of the largest organs in the world, built by the Wurlitzer Company.
Happy Friday!
Photo courtesy of the Missouri History Museum. Click here to purchase this photo.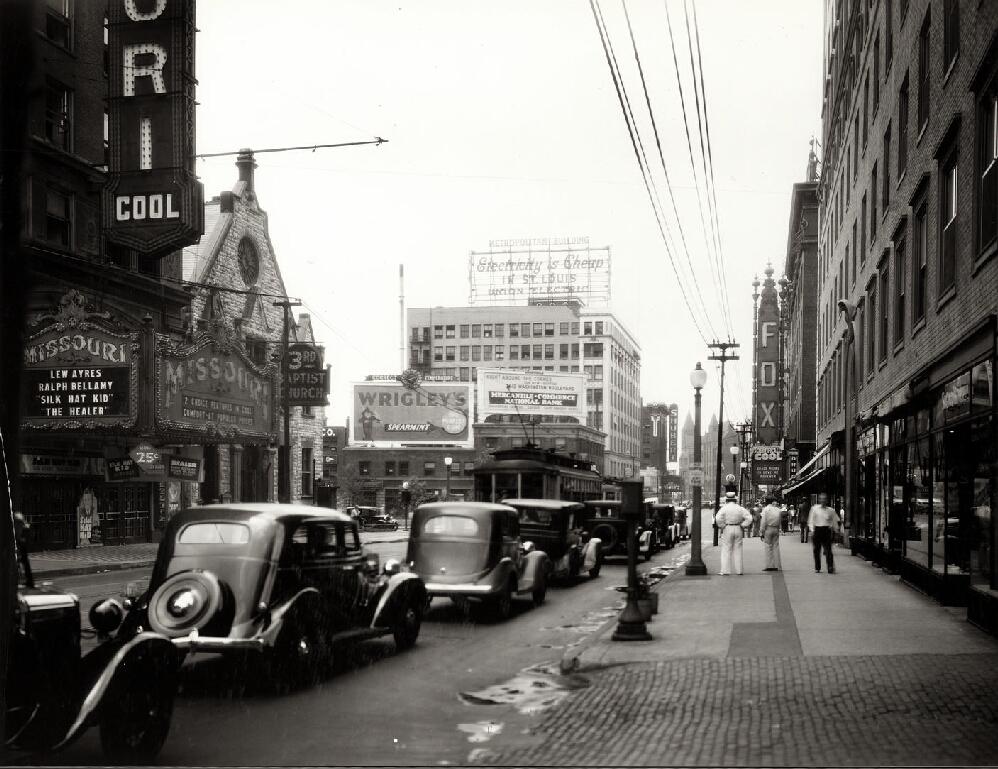 Return to Blog
Categories:
Flashback