November 21, 2014
Today's photo is a view of a Public Service bus crossing Aloe Plaza and, of course, Union Station. It was taken in July 1957.
The newly renovated Union Station and Aloe Plaza will be the place to be tomorrow at 3 p.m. as the city holds its annual Festival of Lights event featuring a children's activities and appearances by a variety of mascots. Mayor Francis Slay will light the official tree and a fireworks display will go off at dusk. And, don't miss Santa who will be arriving by train at St. Louis Union Station.
Click here for more info.
Enjoy the weekend!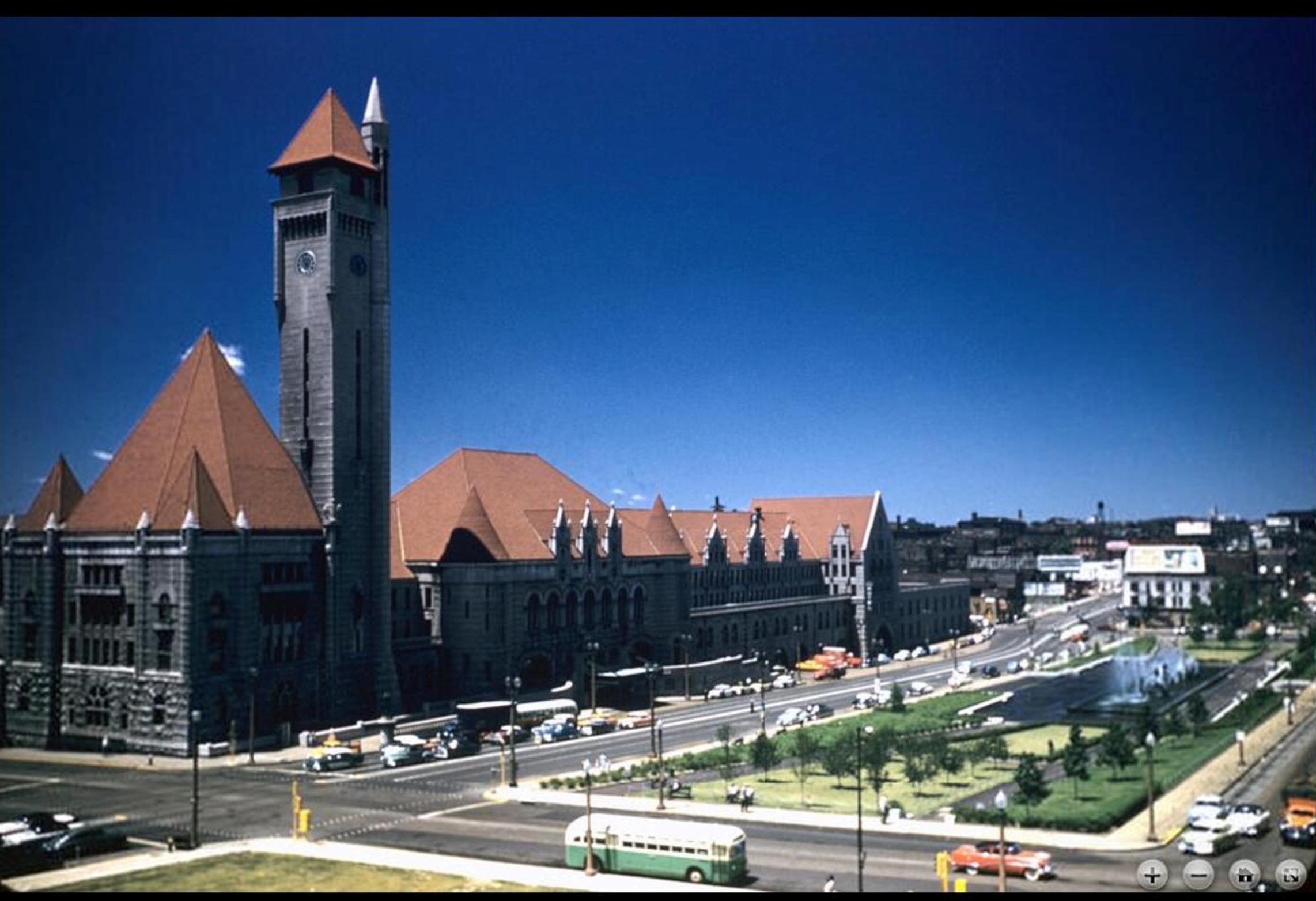 Photo courtesy of the Missouri History Museum. Click here to purchase this photo.
Return to Blog
Categories:
Flashback