January 16, 2015
Were you able to guess the time and place of today's photo?
This was the scene looking west on Delmar Boulevard near Eastgate Avenue in February 1948 as trackwork was performed on the streetcar line.
The film on the Tivoli Theatre's marquee is "Call Northside 777," a film-noir starring James Stewart as a newspaper reporter trying to prove a convicted criminal's innocence.
While snow will not be on the ground in the Loop this weekend, the 10th annual Delmar Loop Ice Carnival 2015 will take place tonight and tomorrow. The free festival features a variety of events starting with the Snow Ball tonight at the Moonrise Hotel. The carnival also features ice carving demonstrations, pub crawls and street performances.
Take the MetroLink to the Delmar Station or the #97 or #16 MetroBus routes to the Loop and enjoy the ice sculptures lined all along the street.
Happy Friday!
Photo courtesy of Joe Sonderman.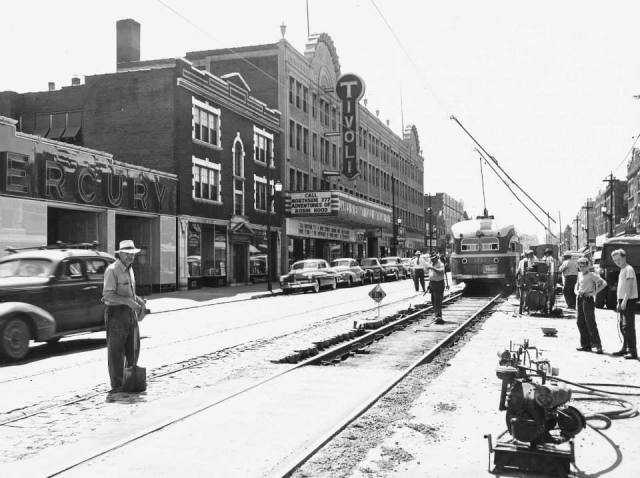 Return to Blog
Categories:
Flashback