January 23, 2015
Flashback Friday!
Did you make a guess on the year and location of today's Flashback photo?
Today's photo was taken on Millbrook (now Forest Park Parkway) looking at an eastbound streetcar passing Limit Way in the early 1960s.
MetroLink runs in this exact same place (underground  near Skinker Station) today!
Have a great weekend!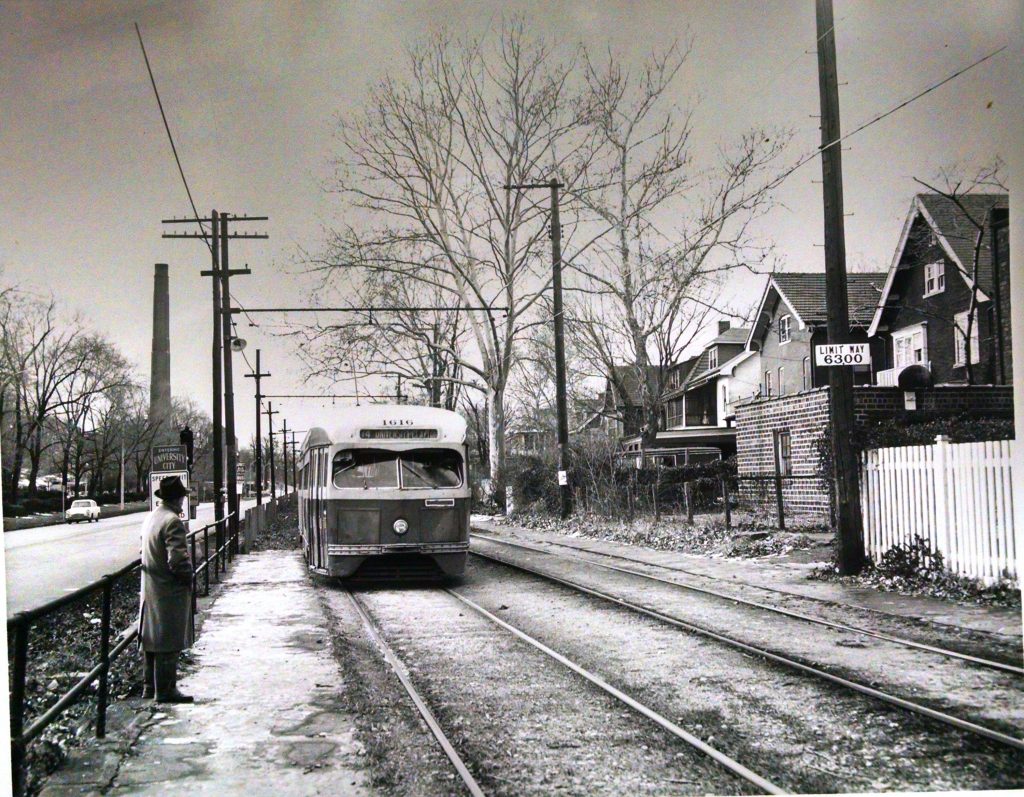 Return to Blog
Categories:
Flashback