February 6, 2015
Flashback Friday time!
1949 was a busy year for the United States of America.  The first Volkswagen Beetle arrived in America, Rodgers and Hammerstein's South Pacific opened on Broadway, the first television western, Hopalong Cassidy, aired, and the United States was involved in the Cold War.
In the picture below taken on March 20, 1949, you can see St. Louis Public Service car #1691. It was headed eastbound on Manchester at Hampton.
This photo was taken just months before the Bi-State Development Agency (BSDA) was created on September 20, 1949. BSDA was established through an interstate compact between Missouri and Illinois, ratified by the U.S. Congress and signed by President Harry S. Truman. The agency was created to serve the region on both sides of the Mississippi River, and to have a regional outlook not tied to any one municipality, county or state. It was given broad powers that enable it to cross local, county and state boundaries to enhance the development of the region.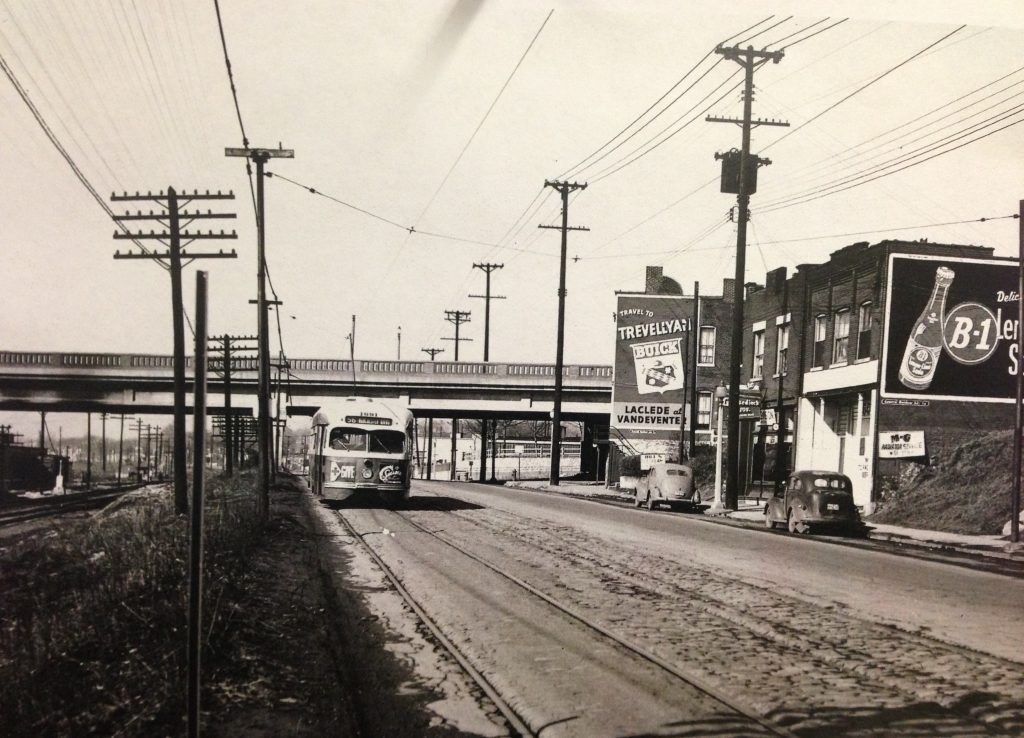 Return to Blog
Categories:
Flashback