February 13, 2015
Flashback Friday time!
In this photo, cars and buses make their way east on an ice-covered Market Street near City Hall in 1944.
Speaking of City Hall, tonight is the swanky annual Mardi Gras Mayor's Ball held in the rotunda at City Hall kicking off Mardi Gras weekend. Ride Metro for this and other Mardi Gras events — including our special Mardi Gras Shuttle on Saturday!
Have a great weekend and be safe!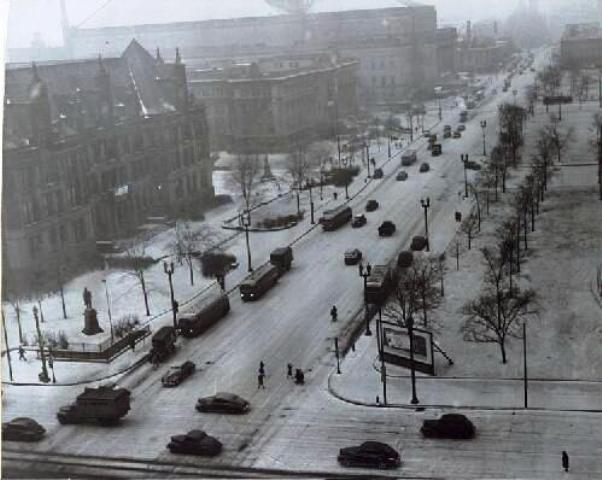 Return to Blog
Categories:
Flashback