March 6, 2015
Flashback Friday!
Were you able to guess the place and year of today's vintage photo?
In honor of Women's History Month, we look at this photo, in which a streetcar rolls by in the background as activist Kate Richards O'Hare addresses a crowd on National Suffrage Day, May 2, 1914. The scene is adjacent to the Old Courthouse in downtown St. Louis.
Have a great weekend!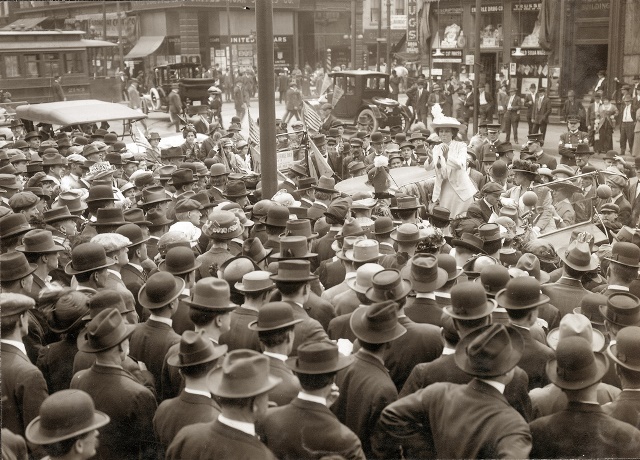 Return to Blog
Categories:
Flashback