October 4, 2013
Were you able to guess when this week's Flashback Friday photo was taken?
This was the view looking west on Manchester Road from the Hampton Avenue bridge in 1948. At the time, outbound cars to Maplewood, Webster Groves and Kirkwood ran against the flow of traffic, at times appearing to play "chicken" with oncoming cars.
Happy Friday!
Photo courtesy of Andrew D. Young.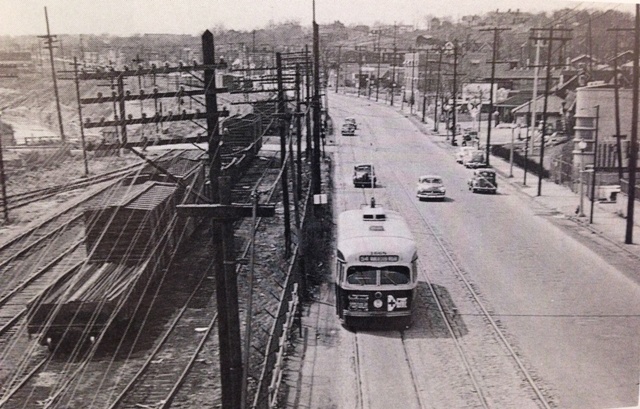 Return to Blog
Categories:
Flashback