March 20, 2015
Flashback Friday!
Were you able to guess the year and location of today's flashback photo?
Today's photo is of a southbound #73 Bellefontaine streetcar California at Chippewa. At right is Lungstras Dyeing & Cleaning Company. The photo was taken in May of 1947, just two months before the line was converted to bus. Today's #73 MetroBus line follows a similar route and serves South County Center. You can check out all of the old streetcar routes in this cool map.
Have a great weekend!
Photo by Ray Gehl, courtesy of the Steven Siegerist collection.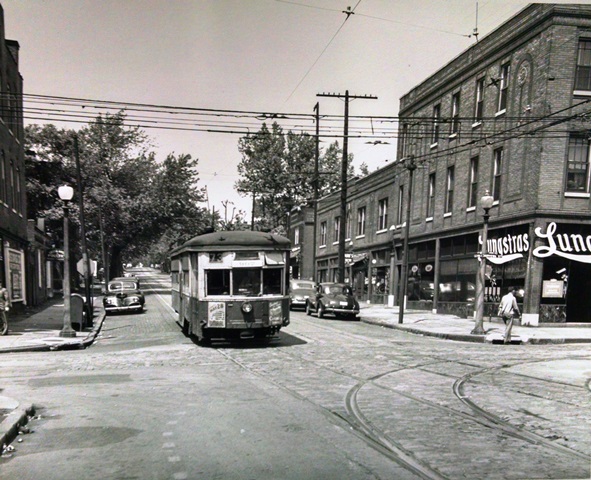 Return to Blog
Categories:
Flashback