March 27, 2015
Flashback Friday!
Were you able to guess the details of today's photo? This is Grand at Lafayette looking north on April 16, 1950. Currently, Saint Louis University's Salus Center fitness and classroom facility.
Also nearby, a few blocks south on Grand and Sidney, you might have noticed a rare new construction project on the site of an old gas station. It will become South Grand's first Starbucks this summer. These buildings and nearby Tower Grove Park can all be reached via the #70 Grand and #8 Bates-Morganford MetroBus.
Have a great weekend!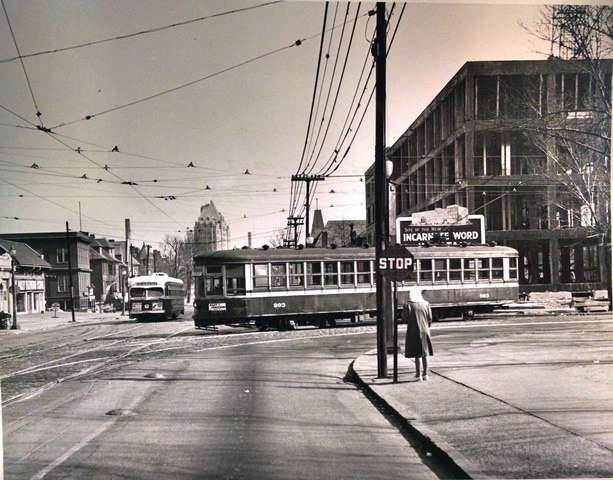 Return to Blog
Categories:
Flashback