October 11, 2013
Flashback Friday – Double-Decker Bus at the Wabash Delmar Station
Return to Blog
Were you able to guess when this week's Flashback Friday photo was taken?
You are looking at a double-decker People's Motor Bus Company bus at the Wabash Railroad Delmar Station, which, of course, still stands on Delmar Blvd. in St. Louis, right at the Delmar Loop MetroLink Station. The date is estimated to be the late-1920s or early-1930s.
The Wabash Station was constructed in 1928. Outbound Wabash trains for western destinations such as Omaha and Kansas City stopped here, but also so did trains heading to the east for places such as Chicago and Detroit.
People's Motor Bus began service in 1923. In 1934, the Public Transit Company took over People's.
Photo courtesy of Joe Sonderman. Check out Sonderman's great historical books here.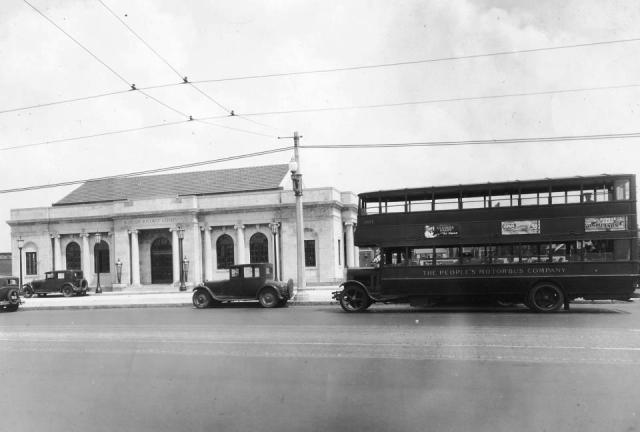 Return to Blog
Categories:
Flashback