July 19, 2013
Were you able to guess when this week's Flashback Friday photo was taken?
Pictured is a Public Service Company "Sunday Excursion" bus that, on this day in 1956, had transported citizens to Lambert Field to see the new Minoru Yamasaki-designed terminal (not pictured). Visitors were also treated with a tour of an Ozark Air Lines DC-3, at left.
Happy Friday!
Photo courtesy of the collection of Joe Sonderman. Check out his website and books at www.66postcards.com.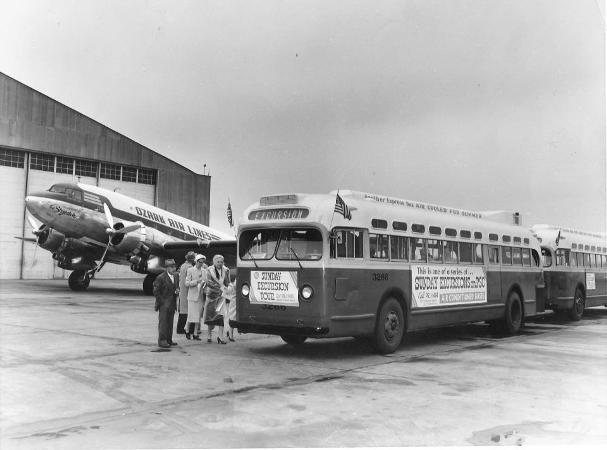 Return to Blog
Categories:
Flashback
,
Metro Lifestyle