August 9, 2013
Were you able to guess when this week's Flashback Friday photo was taken?
This was the scene at Grand and Gravois on February 25, 1947. Earlier that month, the first regular television broadcast in St. Louis hit the airwaves.
Note the cool Freund's Olde Tyme Bread sign at top left. Freund's was a St. Louis institution from the 1850s to 1972. In fact, Ulysses S. Grant supplied the wood for Freund's oven when he was a struggling farmer!
The beautiful South Side National Bank building at center almost fell victim to the wrecking ball around the turn of this century when the bank's owner brokered a deal to tear it down for a Walgreens. A civic effort helped save the building which now houses condos.
Happy Friday!
Photo courtesy of Andrew D. Young.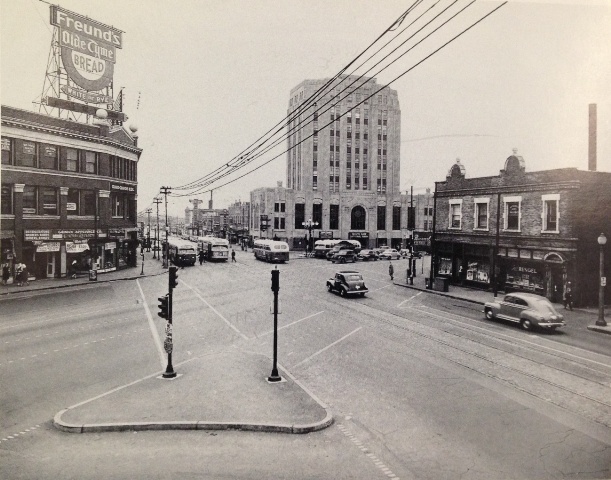 And here's how the intersection looks today.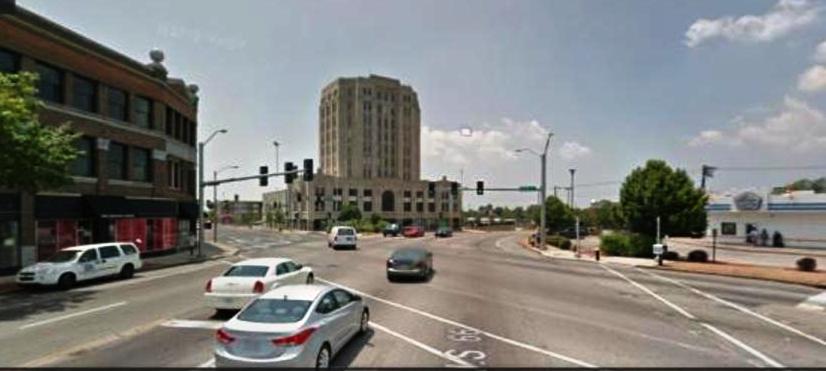 Return to Blog
Categories:
Flashback