September 27, 2013
Were you able to guess when this week's Flashback Friday photo was taken?
This is a view looking north on 12th Street (now Tucker) from Olive Street circa 1910. The novelty postcard was one of a series of similar doctored up photographs produced by the V.O. Hammon Publishing Co. At left is the Shubert Theatre and the Hotel Jefferson.
The hotel was once the toast of the town, built in time for the 1904 World's Fair. The huge structure held senior housing when it was closed seven years ago.
Have a great weekend!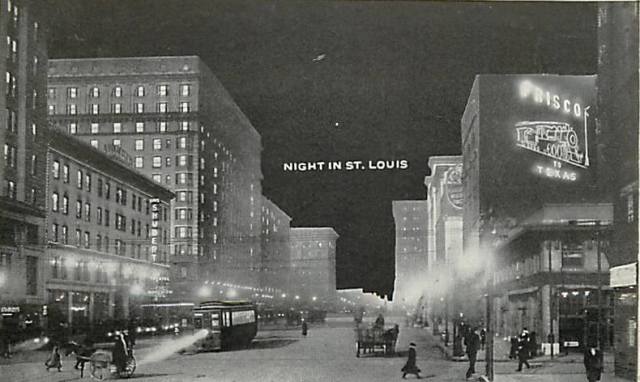 Return to Blog
Categories:
Flashback