May 31, 2013
Flashback Friday: Take a Ride on the Gateway Arch Special!
Return to Blog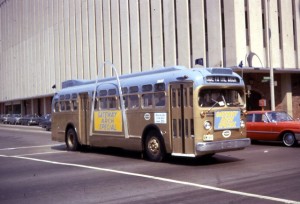 Were you able to guess when this week's Flashback Friday photo was taken?
This photo was taken in August 1967. The Bi-State Development Agency bus is traveling east on Chestnut Street crossing Broadway — right past the corner of the parking garage that houses Caleco's Bar & Grill.
This Gateway Arch Special was a Bi-State bus that was dressed up for its special assignment as a 25 cent shuttle to the newly opened Gateway Arch.
Here's how that street corner looks today. Have a great weekend!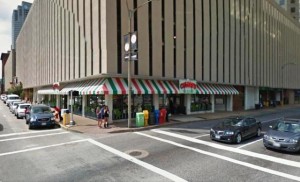 Return to Blog
Categories:
Flashback