September 28, 2015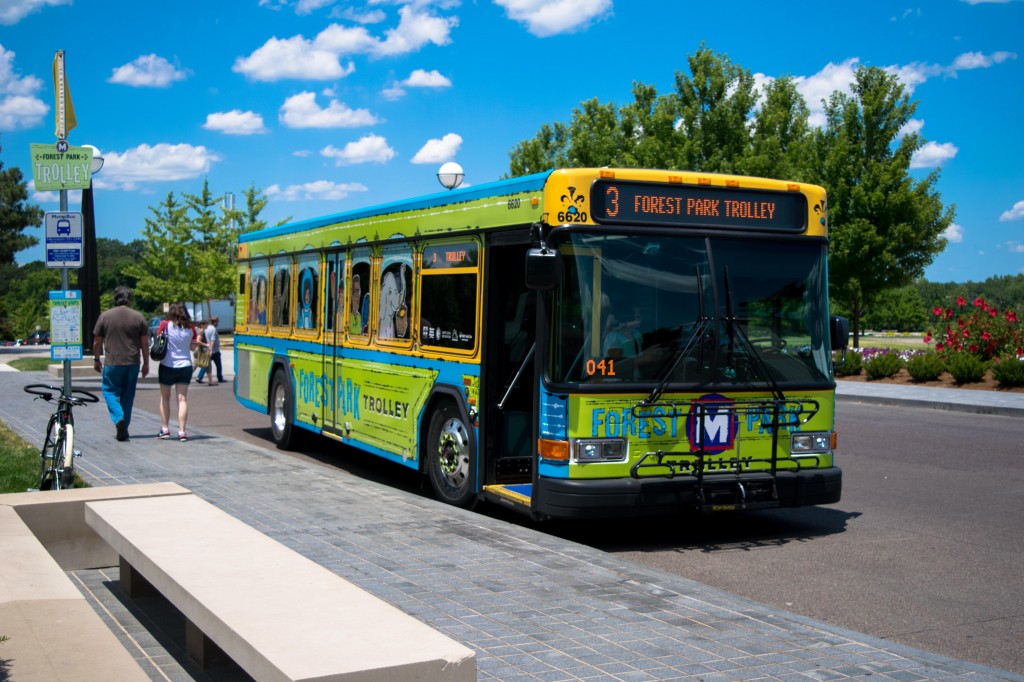 Forest Park was the place to be if you wanted to celebrate summer in St. Louis, and the #3 Forest Park Trolley was the best way to get to all your favorite attractions inside the park.
The trolley began its 2015 season May 1 (a few days earlier than last year) and helped visitors enjoy several events in the park this summer. From Twilight Tuesdays at the History Museum and Shakespeare Festival performances in Shakespeare Glen, to shows at The Muny, Fair St. Louis, LouFest and the Balloon Race and Balloon Glow, the Forest Park Trolley helped keep guests moving.
The Forest Park Trolley received a special jolt of excitement in July when it was chosen as the perfect route to test a refurbished Zero-Emission Propulsion System powered electric bus from Complete Coach Works. The refurbished 40-foot electric bus could travel between 130 to 150 miles on a single charge and operate safely for about 16 hours.
For just $2 this summer ($1 for children age 5-12, seniors and disabled passengers, and free for children 4 and under), visitors were able to enjoy unlimited rides on the Forest  Park Trolley from 9 a.m. to 7 p.m., and explore everything the park had to offer. The trolley ended its 2015 season on Sunday, September 27.
The #3 Forest Park Trolley operates every year from May to September through a partnership between Metro, Forest Park Forever, the Missouri History Museum, Saint Louis Art Museum, Saint Louis Science Center, Saint Louis Zoo and the City of St. Louis.
Return to Blog