April 5, 2011
From the Blogs: Imagining Your Ideal MetroLink Platform Experience
Return to Blog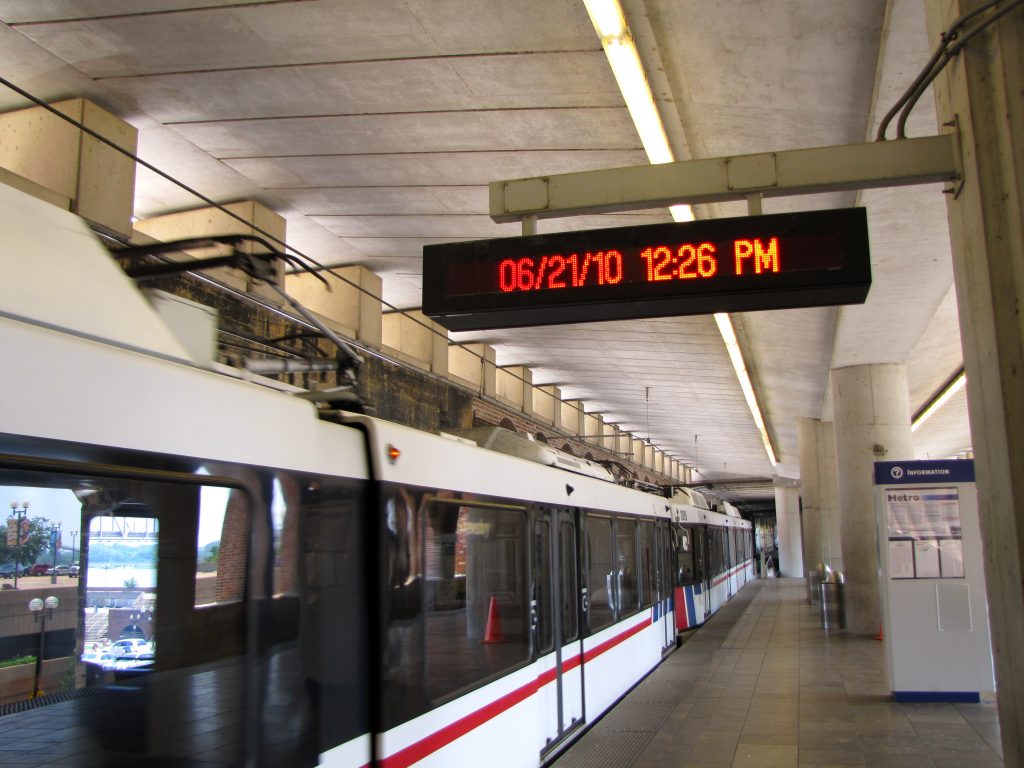 You are standing on the MetroLink platforms, waiting for your train. An announcement about another approaching train comes on the PA system, and you listen, carefully this time. What would you want to hear if you could design the overhead announcements? What information would you put out for riders to hear or watch?
The next week, you are waiting with several hundred other passengers after a baseball game downtown. You take a look at fellow waiting passengers, most of whom are busy chatting with each other, and you realize that maybe many of them do not ride transit everyday. Having this with the sea of red-clad sports fans on the platform gives a great opportunity to capture their imagination, and make transit advocates out of the casual rider. How would you do that?
These are the topics that two local bloggers tackled this week on their sites. Steve Patterson of Urban Review STL asked readers to think about overhead announcements and other possible features to let passengers know when the train is coming. Rencelas at Marketing Urbanism made some criticisms and suggestions for Metro on how to make transit advocates out of the casual transit riders that take the train to and from Busch Stadium or other sporting events.
Now we ask you to do some similar imaginative thinking. Picture in your mind a crowded MetroLink platform. Passengers are waiting for their trains, maybe after a baseball game or another large event. What do you like and appreciate about platforms currently? What would you put on the platforms to make it a better experience for riders? How would you use this opportunity to make transit fans out of casual transit riders?
Remember, like any transit agency, Metro is limited by station enhancement funding, life cycle of technology, overall cost and other restrictions in trying to design a system. But as transit advocates and riders, you have invaluable, street-level feedback. So, what could you imagine?
Return to Blog