March 21, 2013
Fun, Food, History and Games at 'Night at the Museum' at the Gateway Arch This Saturday
Return to Blog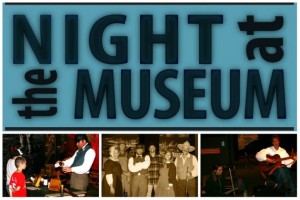 What are you doing Saturday night? Want to hang out at the Arch?!
"Night at the Museum" at the Gateway Arch Saturday night promises to be a night of fun for kids and families. An exciting cast of characters will bring history to life as they talk about what it was like to settle the Old West.
Children will enjoy the hands-on activities like making their own branding iron, buffalo chip races, keel boat cordelling lessons, exploring a tipi and so much more.
A hot dog, chips, and a drink are included in the $15 ticket for "Night at the Museum" and so is a trip to the top of the 630-foot-tall Gateway Arch.
The event runs from 6 p.m. to 9 p.m. at the Gateway Arch Visitors Center. All kids will receive one free child's ticket for a future Gateway Arch Riverboat sightseeing cruise!
If a Western adventure at the Gateway Arch sounds like fun, don't wait because reservations are required. You can get more information online or by calling 877-982-1410. To buy tickets, click here.
This special program is made possible by the National Park Service, the Gateway Arch Riverfront, and Jefferson National Parks Association.
Metro operates the Gateway Arch Revenue Collections Center, the Gateway Arch Transportation System (trams), the Gateway Arch Parking Facility and owns and operates the Gateway Arch Riverboats.
Return to Blog