March 24, 2011
Grand Bridge Demolition March 25-27: What Transit Riders Need To Know
Return to Blog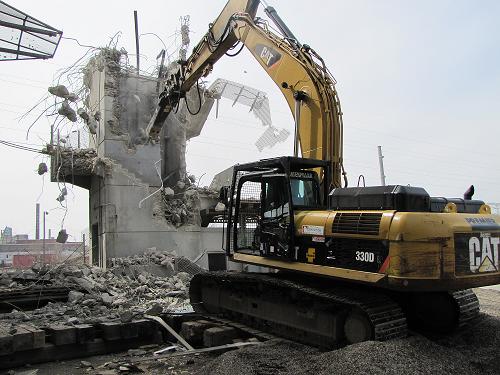 The Grand Bridge demolition work is underway, and the Grand Station MetroLink elevator towers have been taken down. As the City of St. Louis continues demolition, here's what Metro Transit riders can expect while accommodating bridge work this coming weekend:
Friday, March 25
MetroLink will single track throughout the system. After 8pm, Blue Line will run Forest Park to Shrewbury Stations only; Red Line will run Lambert Airport to Shiloh Scott. All eastbound trains will depart the Lambert Terminal Station with a 5 minute delay possible due to demolition.
Saturday & Sunday, March 26-27
MetroLink will shuttle customers via buses between Central West End and Union Station March 26-27 for bridge demolition. As currently scheduled, MetroLink will return to regular service on Monday morning at 4:30 a.m.
Ongoing
Customers who normally use the Grand MetroLink Station will continue to board and deboard at the Union Station MetroLink Station to connect with the #70 Grand through April 3.
Return to Blog