July 26, 2010
Happy 20th Anniversary to the Americans With Disabilities Act!
Return to Blog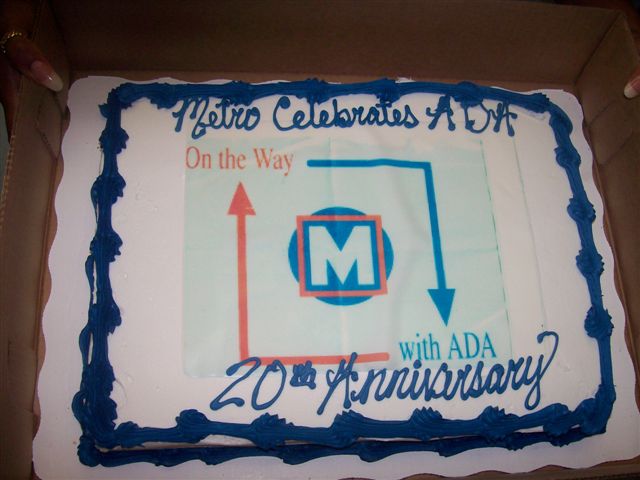 July 26, 2010 marks the 20th anniversary of the Americans With Disabilities Act of 1990, commonly referred to as the ADA.  This landmark piece of civil rights legislation prevents the discrimination of individuals based on disability.  The act offers protections against discrimination regarding employment, public accommodations, commercial facilities, telecommunications, and public entities at all levels,  including public transportation.
The Act has also had major implications for public transit, including the design and construction of train stations and bus transfer centers, bus stops, wheelchair lifts and paratransit services.  And importantly, the Act affected many of our riders, those with disabilities and not.  A ramp leading to one of the front entrances (not the back!) of a newer building or a curb cut in the sidewalk are examples of accessibility available to all members of the community.  This week on Nextstop we will highlight ways in which the ADA and related services work at Metro and are woven into our operations and services.  We will also show employees and riders who work with ADA services, Metro's Call‑A‑Ride paratransit van service, the travel training program, as well as engineering and construction projects related to accessibility.
Congratulations to those who fought for the passage of the Americans with Disabilities Act, and those who continue to work for greater accessibility and inclusion for individuals with disabilities.  How has the ADA affected your life?  Do you remember life before the ADA?  What do we still need to improve?
Return to Blog