December 16, 2014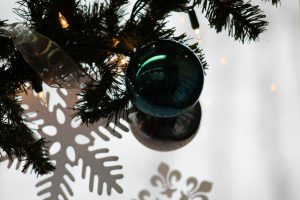 If you're deep into the holiday shopping frenzy, you might need a break (and some holiday music to brighten your spirits). Luckily, we have the perfect remedy.
The Shiloh Middle School band will perform a 30-minute concert at 5 p.m. Thursday (Dec. 18) at the Shiloh-Scott MetroLink Station. The performance is free to the public.
Thursday's concert is just one of many live, holiday music performances on the Metro transit system this December. Last weekend, Retro Boogie and Honeyvox brought their soulful sounds aboard the Holiday Magic Train. You can watch video and view photos of their performances below.
The Holiday Magic Train is a partnership between the St. Louis Convention and Visitors Commission and Metro transit. This is the fifth year the train has been in service. You will find the festively decorated Holiday Magic Train on the Red Line on Mondays, Wednesdays and Fridays and on the Blue Line on Tuesdays and Thursdays through the end of December.
Return to Blog
Categories:
Metro Lifestyle