December 19, 2013
Holiday Tips: Protect Yourself from Becoming a Victim of Identity Theft
Return to Blog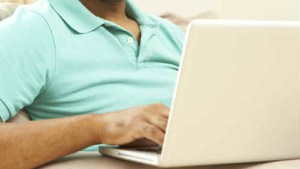 Identity theft is a nationwide problem and caution should be used to protect your personal information especially during the holiday shopping season.
Never give personal information over the phone, such as your social security number, date of birth, mother's maiden name, credit card numbers, or bank PIN code, unless you initiated the call.
Sign all credit cards upon receipt.
Memorize your social security number and all of your passwords.  Do not record them on any cards or on anything in your wallet or purse.
Never loan your credit card to anyone else.
Report lost or stolen cards immediately.
Use caution when disclosing checking account numbers, credit card numbers, or other personal financial data to any website or online service location unless you receive a secure authentication key from your provider (for example, the Internet website address will start with "https://" which signifies a secure connection).
Keep in mind that in order for a crime to be committed, two conditions must come into play– desire and opportunity. You should always assume there is someone out there with the desire; you want to minimize the opportunity, as much as possible.
The Bi-State Development Agency/Metro would like to wish you a safe and a happy holiday season.
Return to Blog
Categories:
Metro Lifestyle
,
Safety
,
Transit Benefits