October 22, 2010
Honoring Leadership: UMSL Establishes Robert J. Baer Scholarship
Return to Blog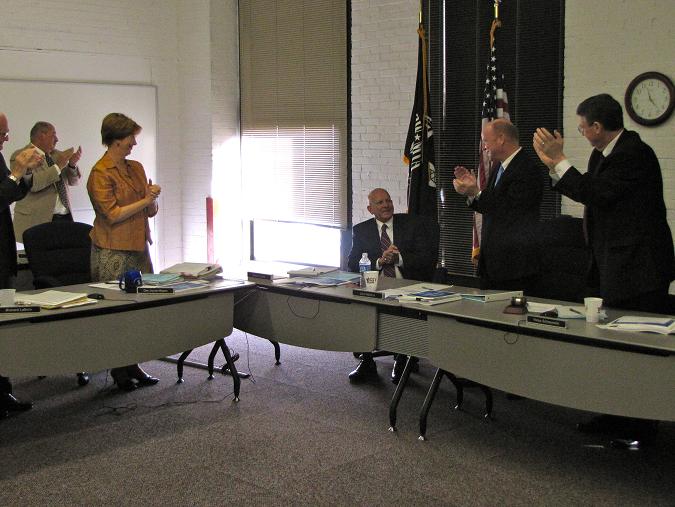 This was a big week for former Metro President and CEO Bob Baer.  First, Bob handed the reins over to our new President and CEO John Nations.  Like any new job, there is a lot to learn, but it's especially true for the leader of a large and diverse agency: light rail, bus, paratransit, riverboats, airport, tourist attractions, transportation planning, economic development, and working relationships with well-over 100 municipalities and governing bodies.  What started as a 90-day temporary appointment for Baer, who also served as Metro's President & CEO 1974 – 1977, ended up three years, two tax initiatives, one service cut, Metro's first long-range plan, the formation of a regional transit coalition, the successful passage of a public transit funding initiative in St. Louis County, and three service restorations.  It's is quite the feat for someone who was previously in retirement!
It is no w wonder then that the region's leaders gathered today at Metro monthly board meeting to announce the establishment of the Robert J. Baer Scholarship at UMSL. Mayor Francis Slay of St. Louis, St. Louis County Executive Charlie Dooley, President of the Regional Chamber & Growth Association (RGCA) Dick Fleming, and University of Missouri-St. Louis Vice Chancellor Martin Leifeld came to discuss the scholarship and to congratulate Baer on his many years of public service at agencies such as Metro and the Metropolitan Sewer District.
Mayor Slay and County Executive Dooley will lead efforts to raise money for the endowed scholarship fund, which will go to UMSL students seeking to study public policy.  Metro President & CEO John Nations is in fact an UMSL graduate with a degree in Public Administration.
The regional leaders were very generous in their praise of Bob Baer, whose crowning jewel during his time at Metro was the successful passage of Proposition A in St. Louis County.  When Baer accepted the position of interim President & CEO in 2007, Metro was mired in public controversy from an unsuccessful lawsuit and an uncertain financial future.  Three years later, service levels have been restored and the region can look forward to future transit expansion.
"If you believe in a region, you can't just talk about it.  You have to work for it," Baer told a reporter after the meeting.  "Public service is a bipartisan issue.  I hope that more bright students choose to work in government and serve their communities."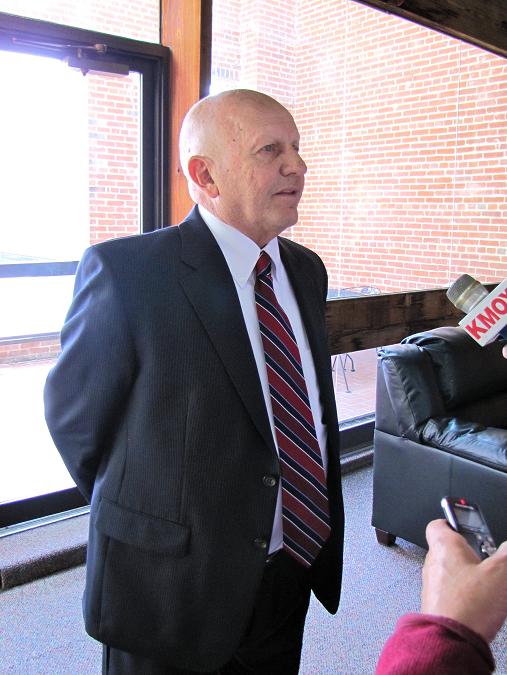 Bob Baer will continue to stay at Metro to provide guidance while John Nations becomes familiar with the Agency.  As for the extra free time he will have? Baer is looking forward to catching up on his personal reading list, working in the yard, and "perhaps teaching a class on business management."
Congratulations to Mr. Baer, and thanks for everything he has done and will do for St. Louis public transit.
Return to Blog
Categories:
Metro Lifestyle