July 8, 2021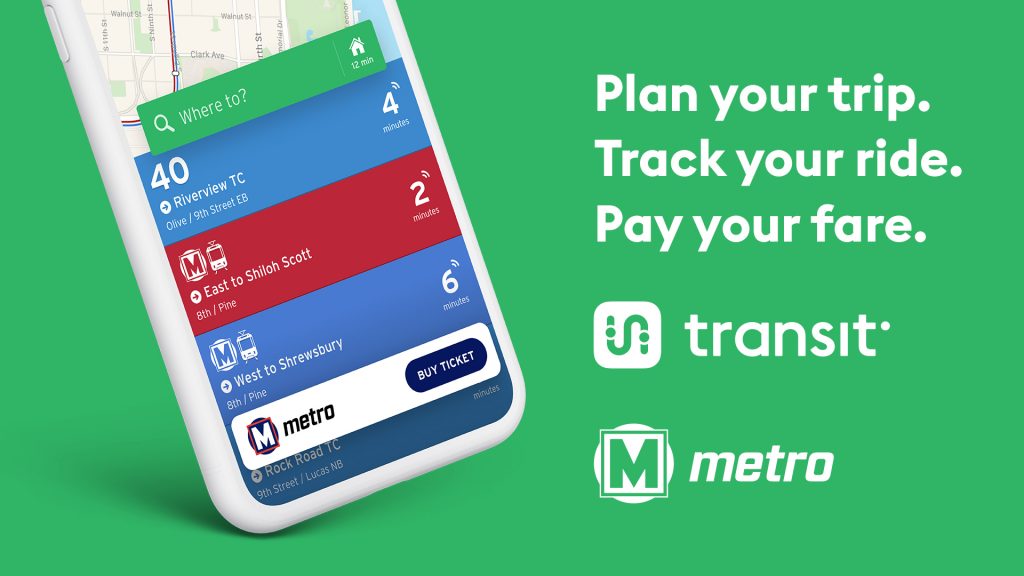 The Transit app is a great resource for planning your trip, purchasing fares and seeing the real-time arrival times for your bus. But, it can also tell you if your bus trip has been cancelled.
Due to operator shortages over the past several weeks, it has been sometimes necessary for select individual bus trips to be cancelled over the past few weeks. Transit can help you check the status of your bus and see if it's cancelled before you head out.
Is my bus cancelled?
Cancelled MetroBus trips do not show up on the Transit app. You are only able to plan a trip or view schedules for buses that are in service. If you don't see your bus on the app, then it is not coming.
What this means for you: If you open Transit while you are at your bus stop, it will show you the real-time location of the next bus heading your way. But if, for example, the 10 a.m. bus is cancelled, it will not be displayed – you would only see the real-time location of the next bus trip.
This feature also works when planning your trip – once you have selected your route, you will see the real-time location of the buses in service on that route, no cancelled trips will appear.
An important note: Be sure to check Transit close to your departure time to check the status of your bus. Updated information on cancelled trips is only available on Transit within 90 minutes of the scheduled departure time of your bus.
Download Transit today from the App Store or Google Play.
Return to Blog
Categories:
Rider Alert
,
Technology