September 15, 2011
Inside Metro: David Morita Named Vice President of Sales & Marketing
Return to Blog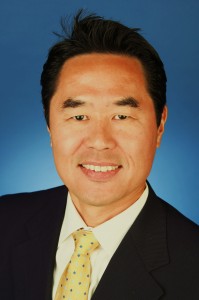 David Morita is joining Metro as the new Vice President of Sales and Marketing.  Mr. Morita will lead the marketing efforts for Metro Transit as well as the Agency's tourism and hospitality businesses. He will assume his new role on September 19.
Mr. Morita brings more than 20 years of domestic and international advertising, sales and marketing experience to Metro.  He joined the Walmart Corporation in 2005 as Director of International Marketing & Advertising.  He was promoted to Senior Marketing Director for International Marketing and became Senior Marketing Director for Financial Services for Walmart in 2008.
Prior to Walmart, Mr. Morita spent more than a decade at the McDonald's Corporation.  He started as Senior Marketing Manager for International Marketing.  He grew in responsibility in the organization, eventually taking on the role of Vice President of Marketing, Research, Public Relations and Product Development in Hong Kong.  He also served as Senior Marketing Director for McDonald's Asia Pacific, Middle East, and Africa Group.  During his time with McDonald's, Mr. Morita was appointed Director of Nagano Olympics and Youth Marketing, and was the lead person on McDonald's sponsorship of the Winter Olympic Game in Nagano, Japan.
"We are very excited that someone with David's impressive professional accomplishments is joining our dedicated team at Metro," said John Nations, Bi-State Development Agency/Metro President and CEO.  "We know David will leverage his extensive skills and experience to identify new opportunities to help fulfill the Agency's mission to improve the quality of life for citizens in the region though economic development and excellence in transportation."
Mr. Morita graduated from the University of Colorado with a Bachelor of Arts degree in International Relations.
Return to Blog