August 18, 2015
Longtime Metro Rider Throws Out First Pitch at Busch Stadium
Return to Blog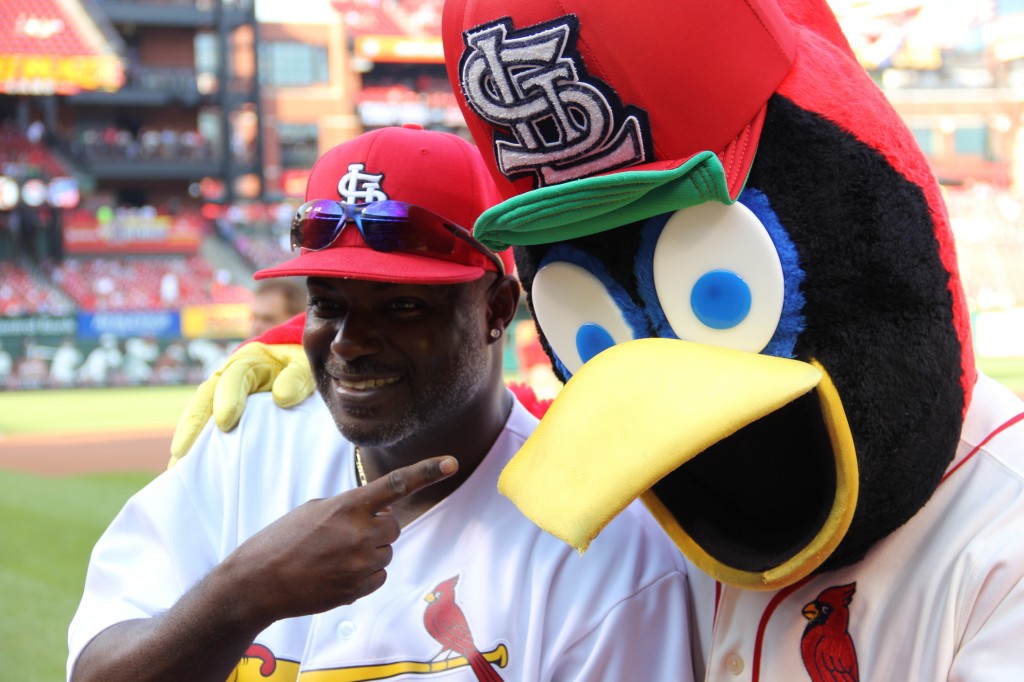 You'd be hard pressed to find a bigger Cardinals fan than Ronald. On a scale from 1 to 100, his Redbirds spirit is off the chart.
"I'm probably at 110 on that scale," he said.
That number hit an all-time high this past Saturday when Ronald was able to experience something most Cardinals fans only dream of – throwing out the first pitch at Busch Stadium. Ronald was able to take part in this once-in-a-lifetime opportunity as the winner of our summer Ultimate Baseball Experience social media contest, which ran in the beginning of June. In addition to throwing out the first pitch, Ronald also received overnight deluxe hotel accommodations at HoteLumiere and Casino and four box seats to the game for friends and family.
"I never win contests like this," he said.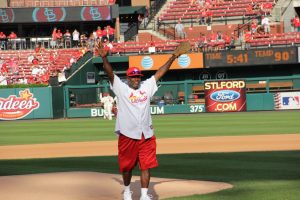 Ronald's love for the St. Louis Cardinals goes back decades. He remembers when his family moved from Chicago to St. Louis back in the 1970s. His mom would take him and his brothers to watch the Cardinals play every Sunday.
"We'd go see Bob Gibson play," he said. "It was the best time in the world."
Back then, Ronald wasn't just a Cardinals fan – he was also a public transit fan too. He remembers hopping on a Bi-State bus to head to a game, and also riding the bus around West Florissant Avenue and Natural Bridge Road to get to Lutheran North High School.
After serving in the U.S. Marine Corps for 10 years, Ronald returned to St. Louis to work as a clerk at the John Cochran Medical Center. His use of public transit never faded.
"I picked up right where I left off," he said.
Today, Ronald is retired, but he visits the John Cochran Medical Center for appointments, which lets him put his years of transit experience to use. Ronald boards the #57 Maplewood-Wildwood in Manchester and rides to the Maplewood-Manchester MetroLink Station. From there, he rides the train to the Grand MetroLink Station, where he boards the #70 Grand to the medical center.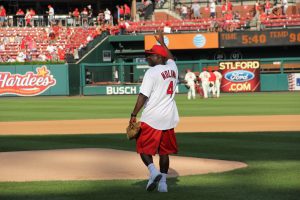 "I choose Metro because you don't have to worry about traffic," he said. "It's a stress-free ride."
As for that first pitch, Ronald was determined to make it good and not throw it into the stands or in the dirt. Mission accomplished.
"I practiced," he said. "I didn't want to look like a fool and see myself on SportsCenter the next day."
Return to Blog