October 7, 2010
Many Bikes Expected on MetroLink Saturday, Oct. 9 for Pedal the Cause & Open Streets
Return to Blog
The temperatures have cooled, but the sun is still shining brightly in St. Louis…it's a great time to put your foot to the pedal…and get out on your bike in downtown St. Louis!

Saturday, October 9 is
Pedal the Cause
, a 25- or 60-mile race around St. Louis to provide and direct net funding for cancer research, cancer discovery grants and clinical translational care on best ideas not currently eligible for federal funds.  Funding from the race benefits Siteman Cancer Center, Barnes-Jewish Hospital, Washington University School of Medicine and St. Louis Children's Hospital.  Races start at 8 a.m. at Soldiers' Memorial (click here to view a map of the course).
Saturday is also the final day of
Open Streets
, a free community event sponsored by Boeing and the City of St. Louis, in partnership with Anthem Blue Cross Blue Shield and Healthlink.  Participants are free to bike, run, or dance the 7-mile loop from the Gateway Arch grounds, to Citygarden up to 14th street in Old North St. Louis.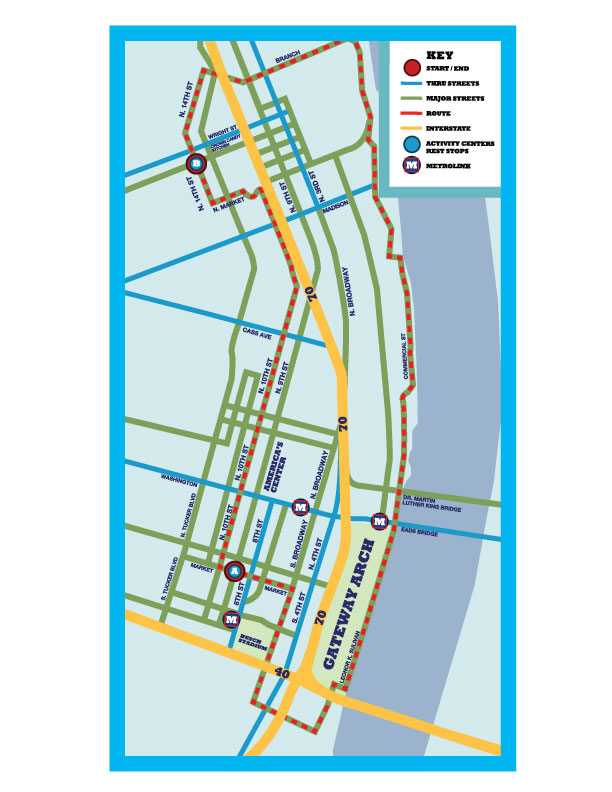 Beginning at 11am, Anthem Blue Cross Blue Shield joins RadioDisney at 9th and Market to host kids games, fun exercise activities, contests, and free giveaways.
We recognize that there will be increased usage of MetroLink by customers with bicycles this weekend.  Metro will do its best to accommodate these riders, but asks that riders bringing bikes aboard the train be considerate of others and not create safety hazards by blocking aisles and platforms. If you do plan on taking your bike on MertoLink for Pedal the Cause or Open Streets, please remember the following:
– Keep bikes at the rear of the first car, or front and rear of second car
– Do not block aisles, exits or platforms
– Stay with your bike
– Give priority to senior passengers and those with disabilities
– Please be courteous to other riders
Before you plan your trip, be sure to check out the MetroBus reroutes for the events:
Pedal The Cause 2010
Open Streets Oct. 9
Have fun biking St. Louis!
Return to Blog