January 21, 2016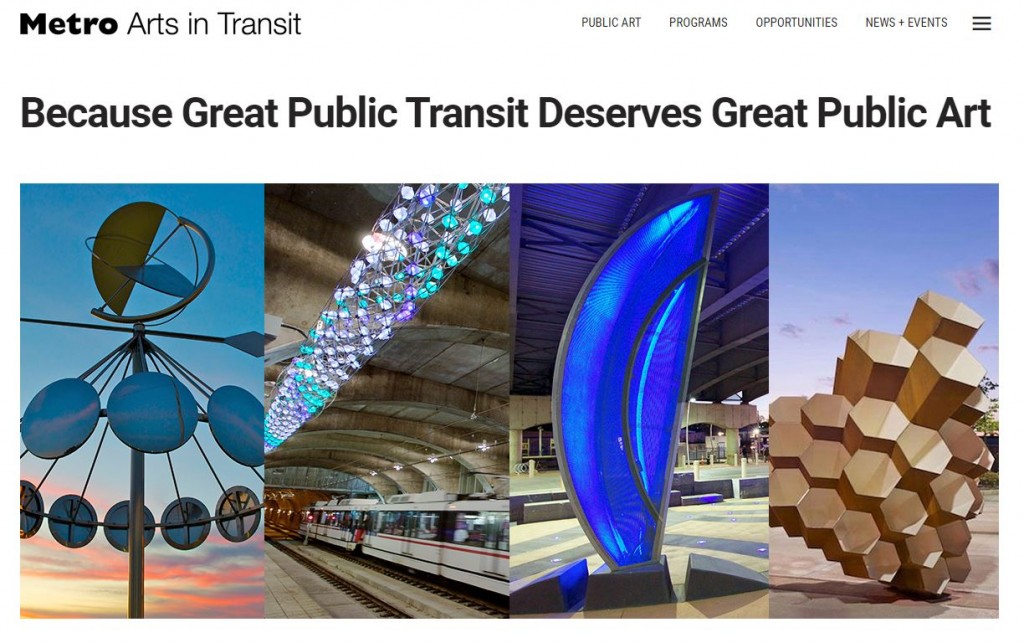 Arts in Transit (AIT), a program of Metro transit, has launched a new website to better showcase the organization's extensive art portfolio and provide artists (and their work) with a platform to engage in the transit user experience.
The new website allows users to access many of the art pieces found in the City of St. Louis and St. Louis County. In addition, the website provides guests and potential collaborators the opportunity to learn more about exciting AIT programs such as MetroLines, MetroScapes and MetroBus painting events. Artists also have the ability to submit their artwork and proposals directly to the website, creating a better user experience and a faster, more efficient nomination process.
"The new Metro Arts In Transit website better paints the picture of the great public art we've been able to bring to the community," said David Allen, Director of Metro Arts in Transit. "This website will not only serve as a tool to bring awareness to the organization, but also be a catalyst for future arts projects to come."
The new website will also feature the latest AIT news and promote upcoming events and programs.
Through Metro Arts In Transit, more than 150 temporary and permanent public art pieces have been commissioned and installed throughout the landscape of the region.
Return to Blog