July 22, 2011
Metro Begins Bus Stop Evaluation Program to Make Routes More Efficient
Return to Blog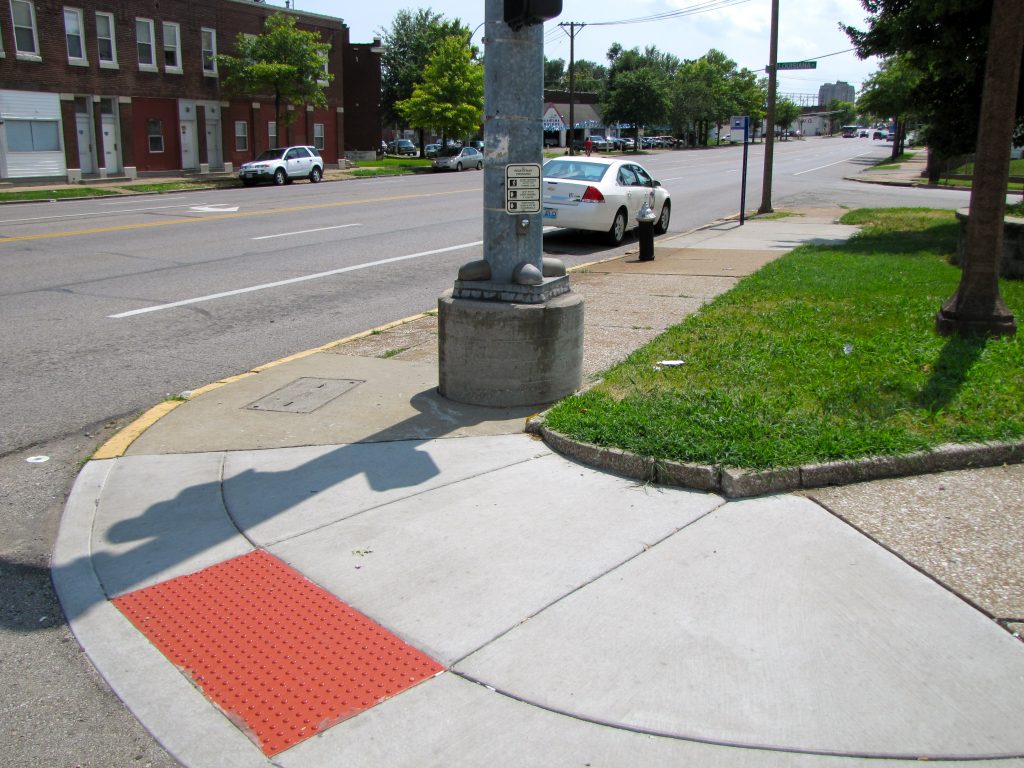 Part of Metro's Long-Range Transit Plan is to help make the existing system more efficient, better for customers, and more sustainable. In addition to looking how the system can grow over time, the Long-Range Plan focuses on improving the customer experience and improving distribution of information. As part of the plan, the Planning Department has begun to evaluate the MetroBus stops in our entire system in Missouri through the Bus Stop Evaluation Program. Our customers have the chance to provide feedback and understand the process used to make the system more efficient.
Metro will relocate bus stops, as necessary, to make service more efficient and provide consistent spacing of bus stops. Stops being evaluated for removal will have a sign starting this week. This will help keep buses on time, while saving fuel and maintenance expenses. Metro will survey each route and determine adequate placing of each stop. The planning department started putting signs on the #32 M. L. King Chouteau and #16 City Limits yesterday, and will do #91 Olive and #57 Manchester-Wildwood on Monday. Each sign lists Metro's customer service line for comment. You can also leave your comment on Nextstop, Facebook, Twitter or by emailing [email protected] with the stop location.
The program will look at every MetroBus stop in Missouri and use the established Metro Service Standards and the Federal American Disability Act (ADA) requirements to guide evaluation:
Service Standards – Stop Spacing
Local Service
Stops located at major intersections, major traffic generators, and where bus routes or rail lines cross
Stops located in high populated areas every 1/8 to 1/4 mile apart
Stops located in lower populated areas every 1/4 to 1/2 miles apart
Express Service – Limited Stop
Express routes over local service in high density areas should be located approximately 1/3 to 1/2 mile apart
ADA Requirements
Pad
Depth 8′ with slope parallel to street with 5% or less grade
Width 5′ with slope perpendicular to street with 2% or less grade
3′ clear path required
Public Way
Curb cuts at each intersection
Condition of sidewalk
5′ passing clearance if sidewalk is 200′ or longer
In addition to these guidelines, planners will pay attention to who lives near the stop (i.e. concentration of senior housing), nearby employment centers, and existing amenities. After two weeks, if no valid comments are received, a request will be sent to remove the stop. Also, through the New Freedom Grant, approximately 130 bus stops will be improved and will meet ADA requirements. With additional funding, we will add concrete pads for boarding and benches at several MetroBus stops.
This should provide less stop and go for buses, fewer bumpy rides, more efficiency on fuel and wear-and-tear, and free up more money back to put buses on streets and other projects. Over the next few weeks, Nextstop will publish lists of the proposed bus stops, and will give the list to Paraquad, members of Metro's ADA advisory group and local officials.
If you have any suggestions for stops needing evaluation, let us know in the comments.
Return to Blog
Categories:
Capital Projects