January 9, 2013
Metro Customer Helps Keep Bus Stop on #11 Chippewa Neat and Clean
Return to Blog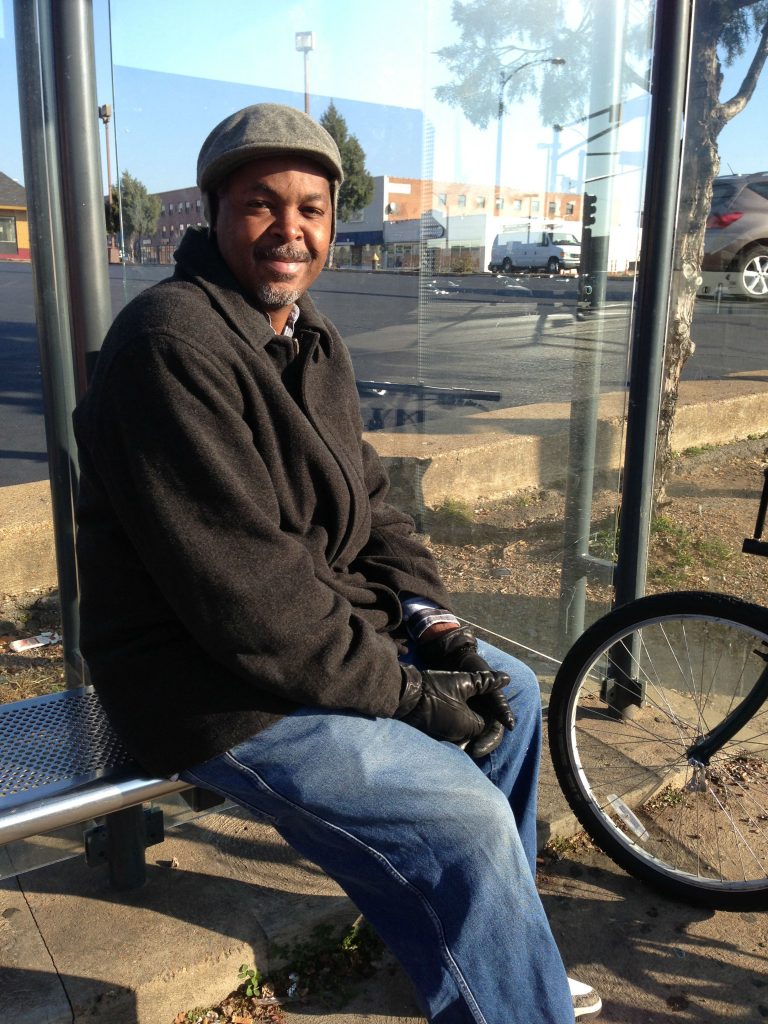 Last month I ventured out on multiple MetroLink and MetroBus Lines. I expected to find new restaurants to eat at, parks to visit and areas to explore. What I didn't expect to find was a new meaning to customer service.
Wikipedia defines customer service as 'the provision of service to customers before, during and after a purchase.' One Metro customer changed that meaning for me.
At 9:20 a.m. I got to the intersection of Grand and Chippewa to wait for the #11 Chippewa. I looked up and a man on a bike yelled, "When's the bus coming?"
"9:24 I think," I replied. "Wait, I lied, 9:27."
The man, Melvin Burrnett, sat down at the bus stop with his bike next to him. Under the bench were several pieces of trash, mostly flyers. Melvin leaned over and picked up all the papers and tossed them in the trash can next to the stop. Trash that many of us had either not seen or ignored, Melvin took the time to clean up.
When I told him how thankful I was that a customer was looking out for Metro, he was extremely humble. A simple 'you're welcome' and a smile. He wasn't looking for a reward or any recognition; just looking to make a MetroBus stop nicer.
Melvin told me he has been taking the Metro for a while. He mostly uses his bike to get to work, but travels around town on MetroBus and MetroLink for shopping, visiting family, and doctors' appointments.
Metro has a small army out picking up trash around our bus shelters in our 558 mile coverage area, but they can't be everywhere every day.  Customers who get rid of their own trash really help everybody out.  And then there are those who go above and beyond individual responsibility.  Melvin is a customer serving his community and we are proud to have customers like him.
Return to Blog