July 30, 2009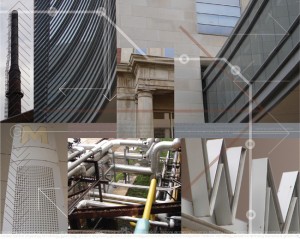 Two entries in dArt St. Louis feature MetroLink stations! dArt St. Louis is a super cool collaborative art project, where 100 St. Louisans threw darts at a giant map of the city and took photographs of the spots where they landed. Lucky for us, great aim directed two local artists to MetroLink stations. For your viewing pleasure:
Troy Guzman's collage of the Central West End MetroLink station (pictured here).
Sandy and Charlotte's coffee adventure, which took them to the Skinker MetroLink station.
The rest of the photos are amazing, too. You should check them out.
Return to Blog
Categories:
Metro Lifestyle
,
Transit Benefits