December 21, 2015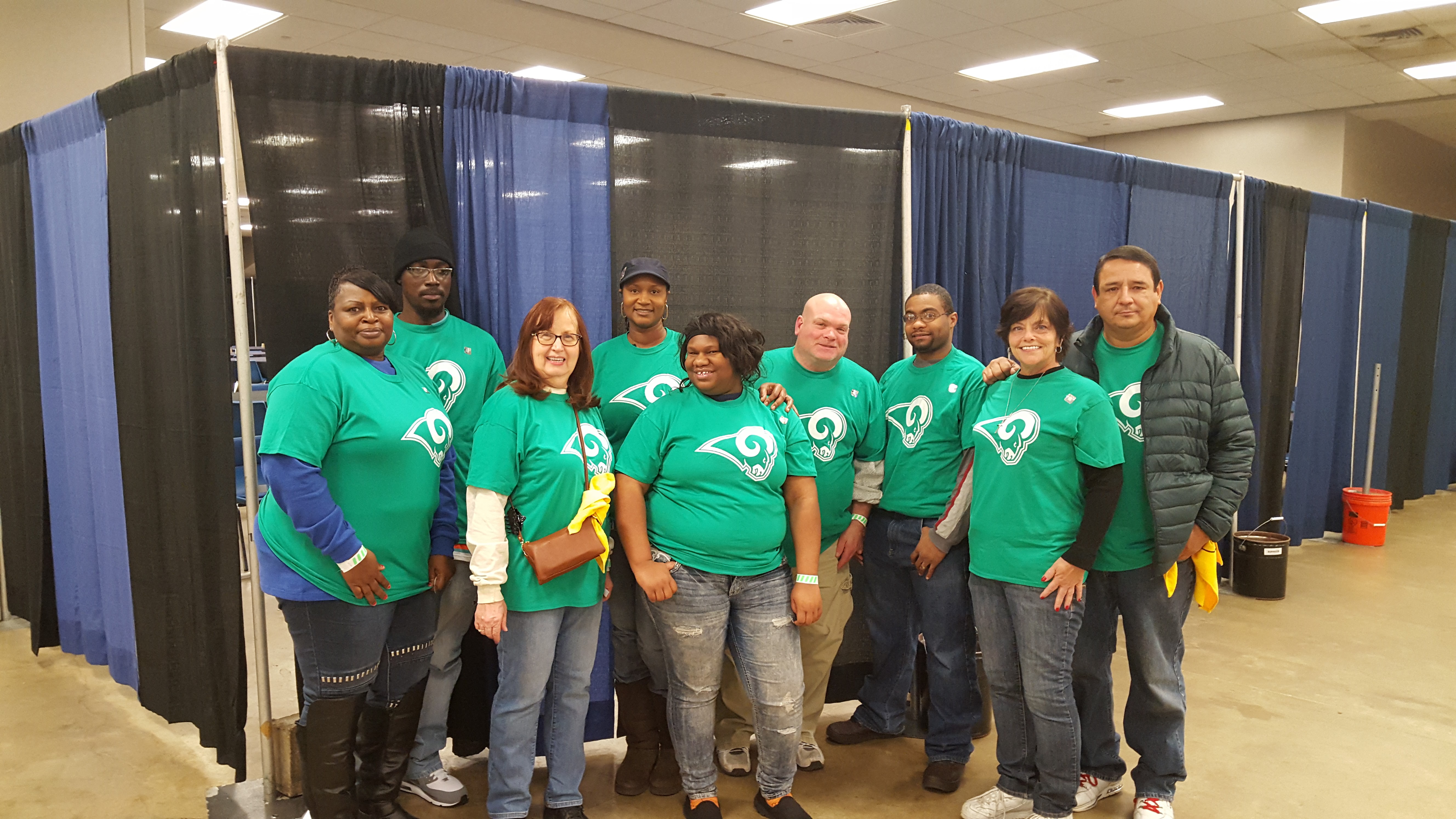 The Edward Jones Dome was a little greener thanks to the Metro Green Team, who joined other community groups to help recycle plastic cups and bottles during two St. Louis Rams games on December 13 and December 17.
Metro is one of several partners who have come together with the St. Louis Rams to support their environmental sustainability efforts. As part of the Green Team, Metro volunteers received a Rams Green Team t-shirt and free admission to the game.
Public transportation, by its very nature, contributes to regional sustainability by keeping tens of thousands of vehicles off area roads each day, which improves our region's air quality and reduces our carbon footprint. In fact, choosing to ride MetroLink or MetroBus keeps more than 45,000 vehicles off crowded St. Louis area streets each day. Nationally, drivers would be stuck with an additional 796 million hours on the road per year if we didn't have public transit.
Visit the American Public Transit Association website to learn more about how riding public transportation keeps the Earth green.
Return to Blog